Firstly, thank you
all
for the heads up on felting in a front loader. I assumed that it was impossible (ass-u-me, you know how it goes). There could have been a real knit washing tragedy here. I guess some hot water and other items in the wash to knock them around would felt...HELLO!
I am still working on Picovoli with a little Ballet Wrap in between. I am just loving tivoli/picovoli this time around. Obviously, knitting a smaller size goes a little quicker, plus I really jumped on the
negative ease
wagon (makes so much sense). I think this may be my favourite knit...the best fitting. Plus after breast feeding and weight loss, the sisters needed a little love. (is that too much information CK?)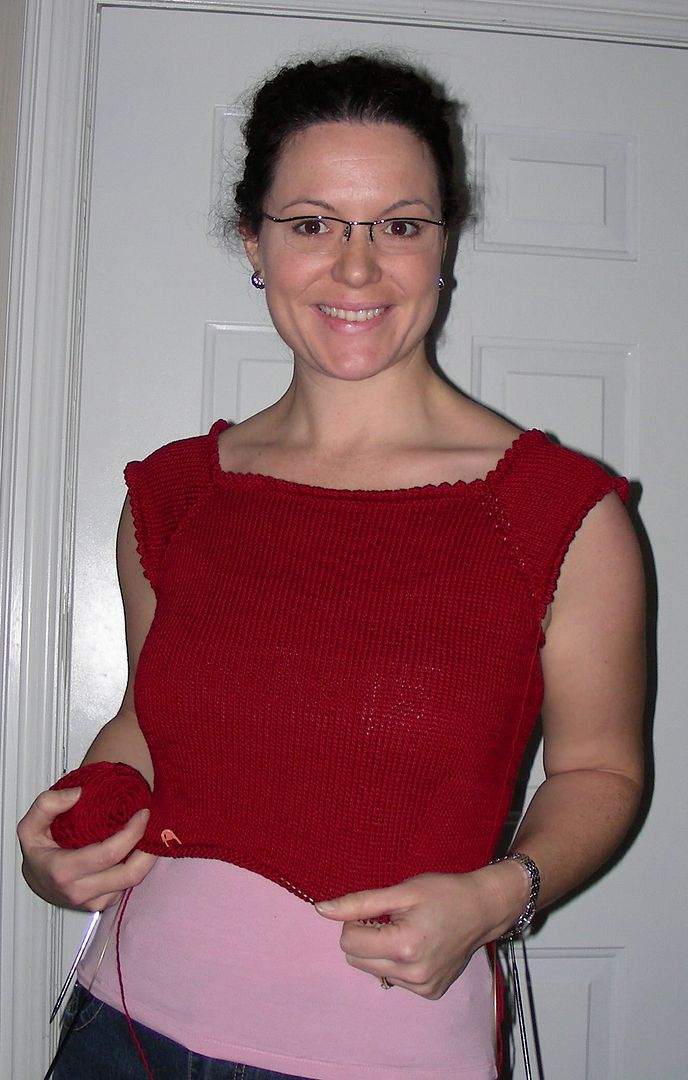 Not so bad! Please ignore the hair...it's been raining here for a couple days now...frizz city.
And...the first request of 2006:
"Mommy, can you make me a blue blanket out of this when you are done that shirt?"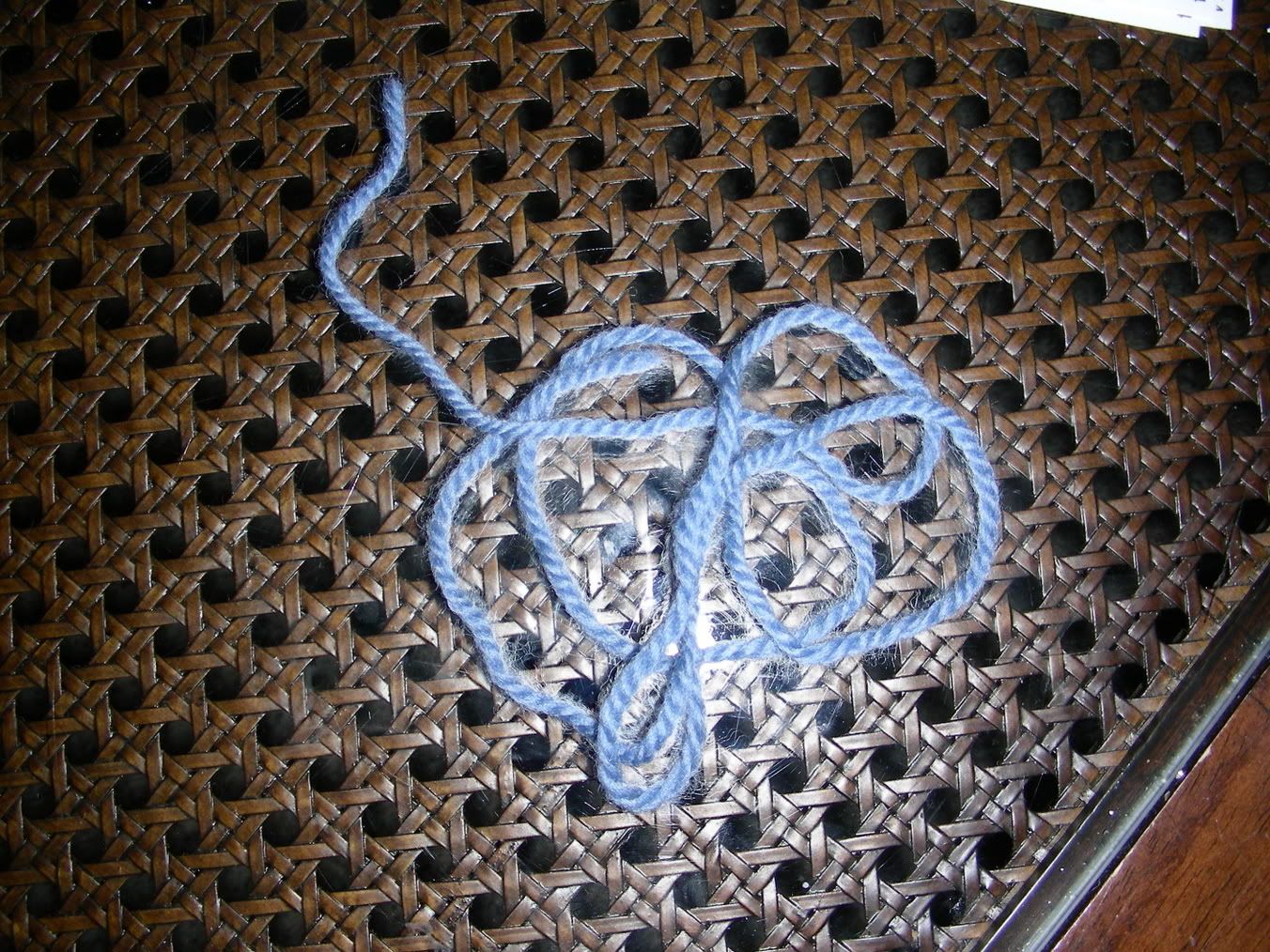 Could ya help me out here?!