Ok, here is the problem. I need to lengthen my FIL sweater I knit him for Christmas. It is true that I have been avoiding it because I KNOW what I have to do.
Graft Ribbing.
I was looking for an easy way out. I consulted the Knitting Guru...
Grumperina
. She confirmed my thoughts that taking out the cast on and knitting down was not going to work for ribbing. Of course, she encouraged me to try on a swatch to see if the results would be good enough...
My little swatch to add length to: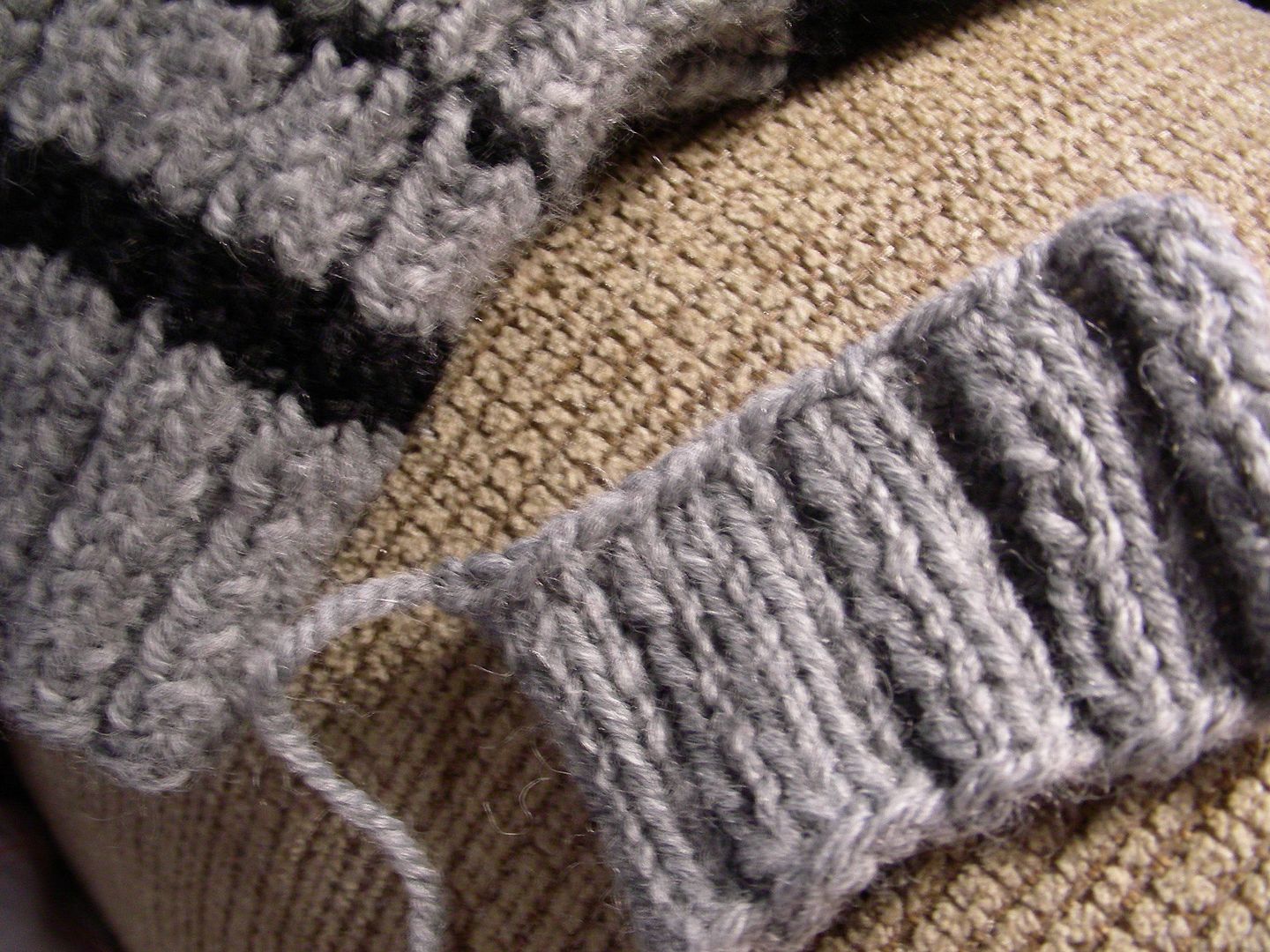 The cast on taken out and the swatch on the needle: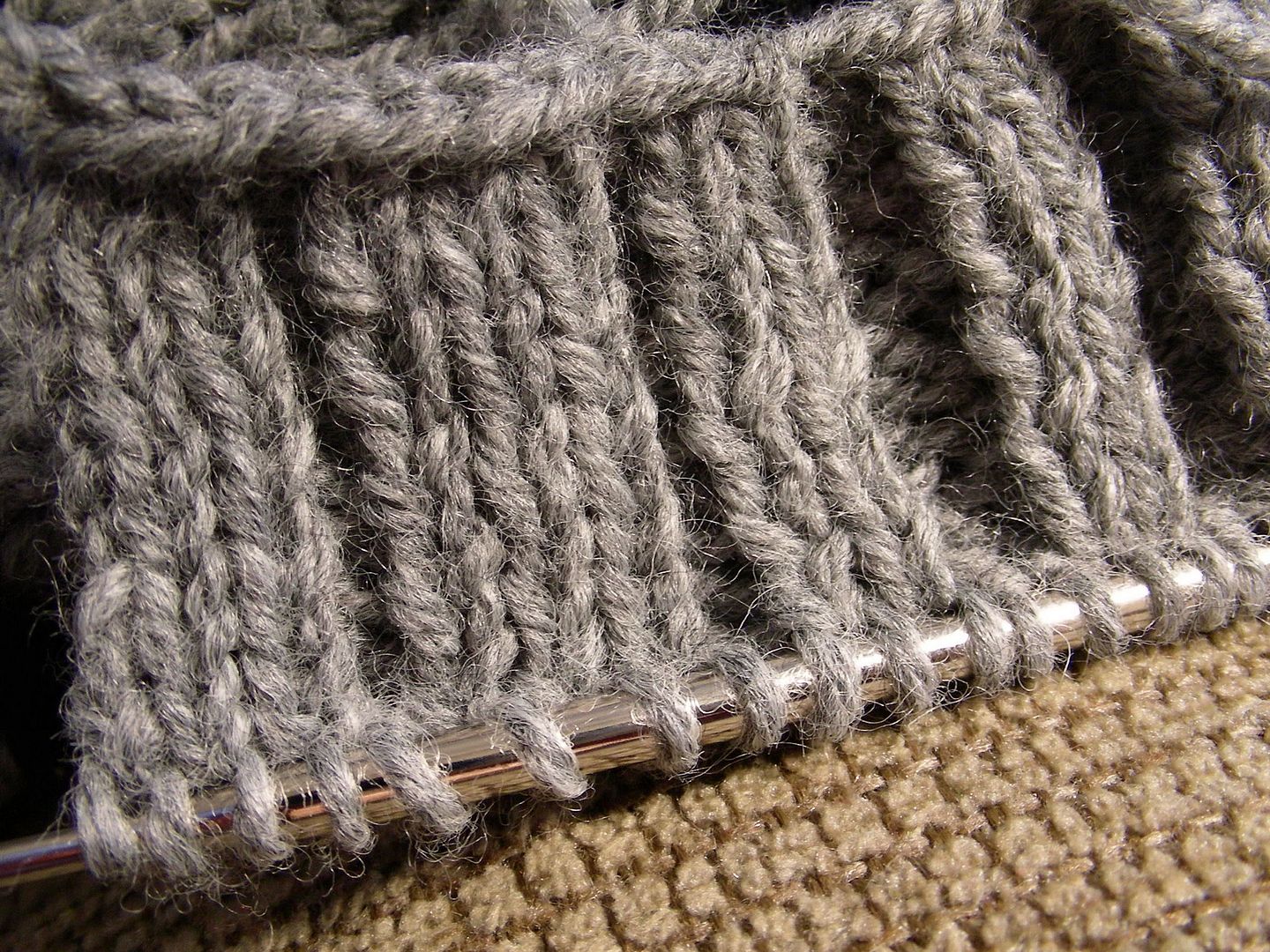 At this point, I knew it wasn't going to work. But I knit down anyway to show you all the results: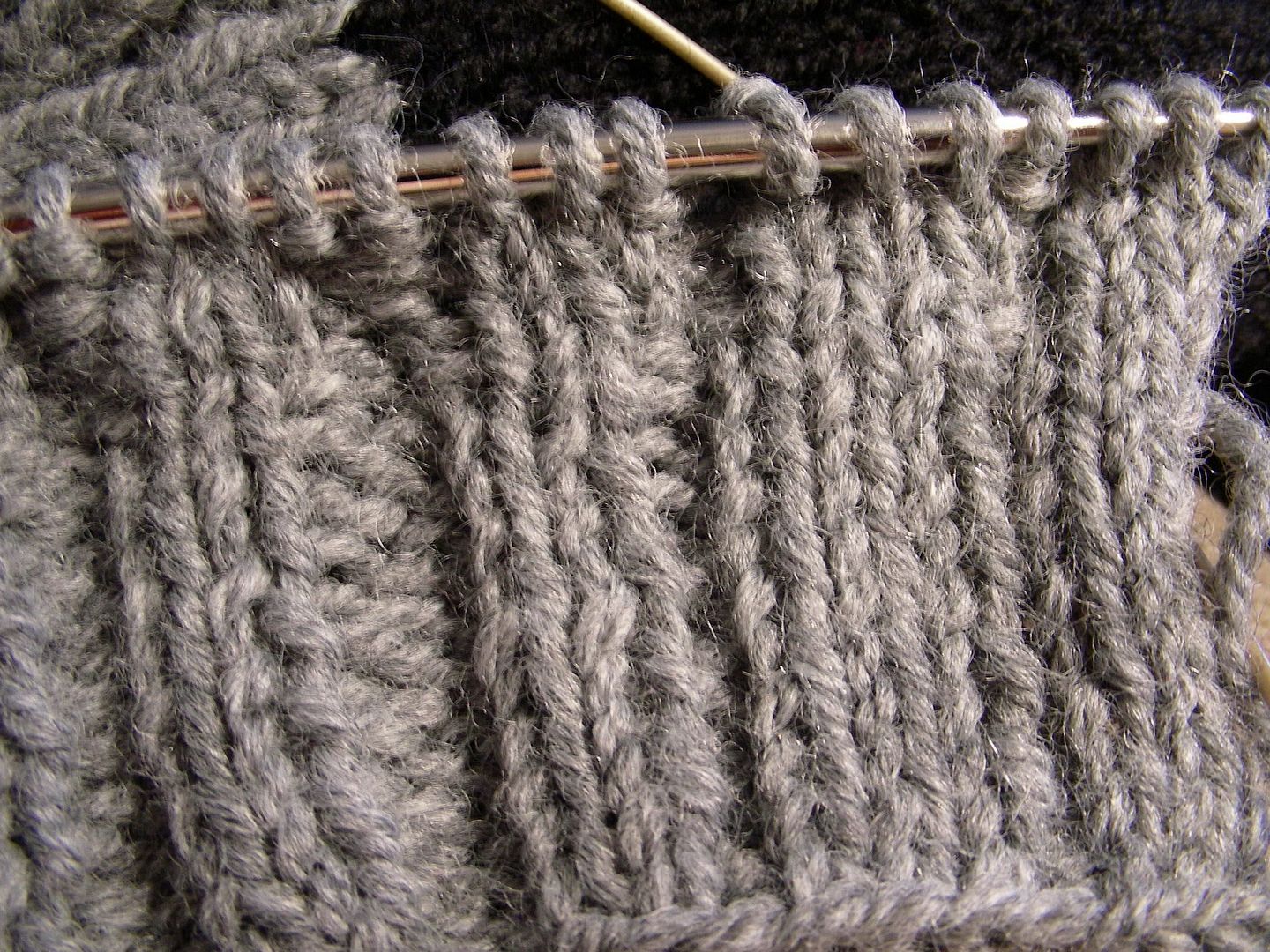 The ribbing is going to the right now...no good. So I then separated the knit and purls sides...as if grafting 1x1 ribbing...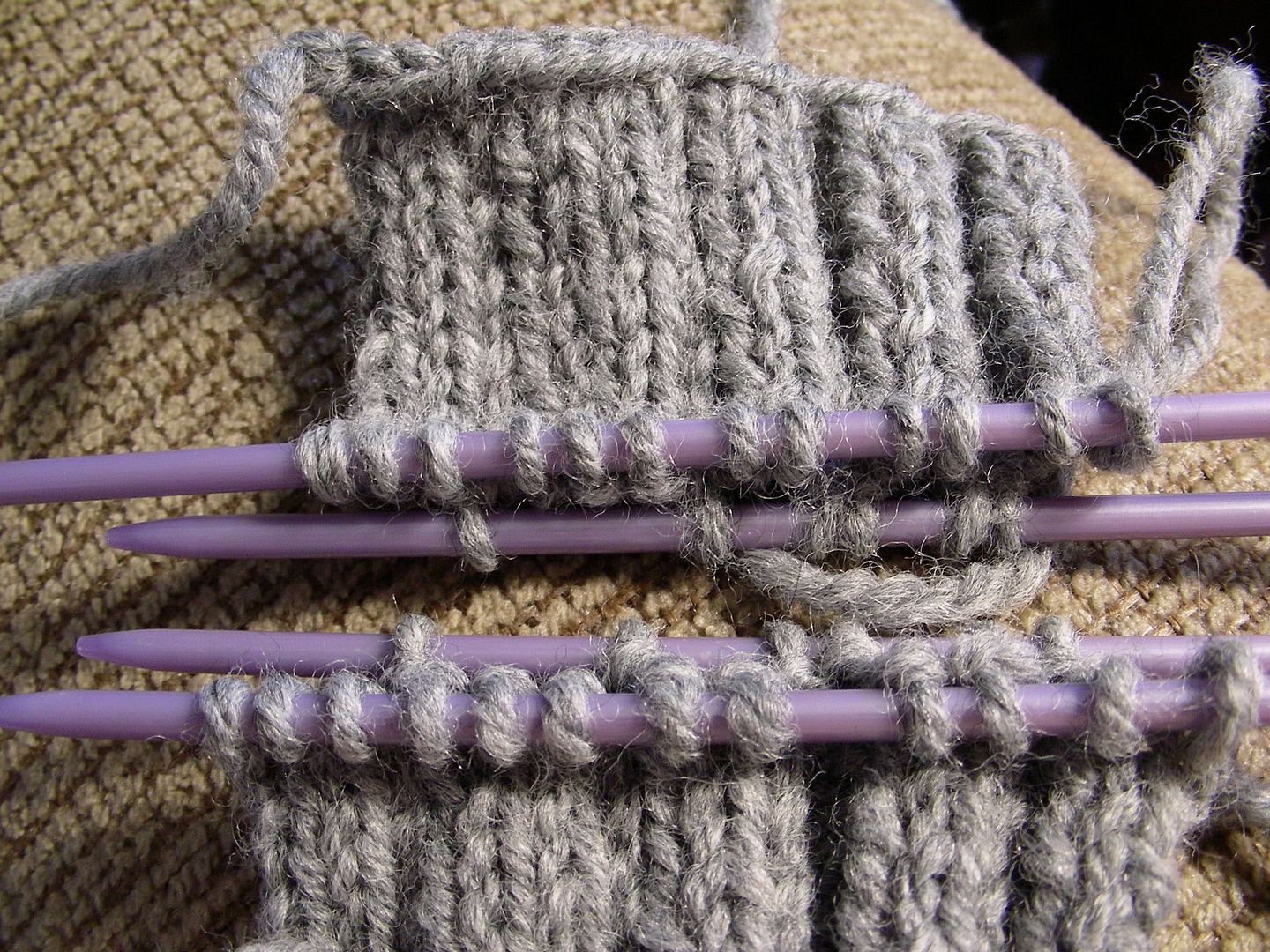 Well, that wasn't going to work, but it did help me visually....and I attempted grafting.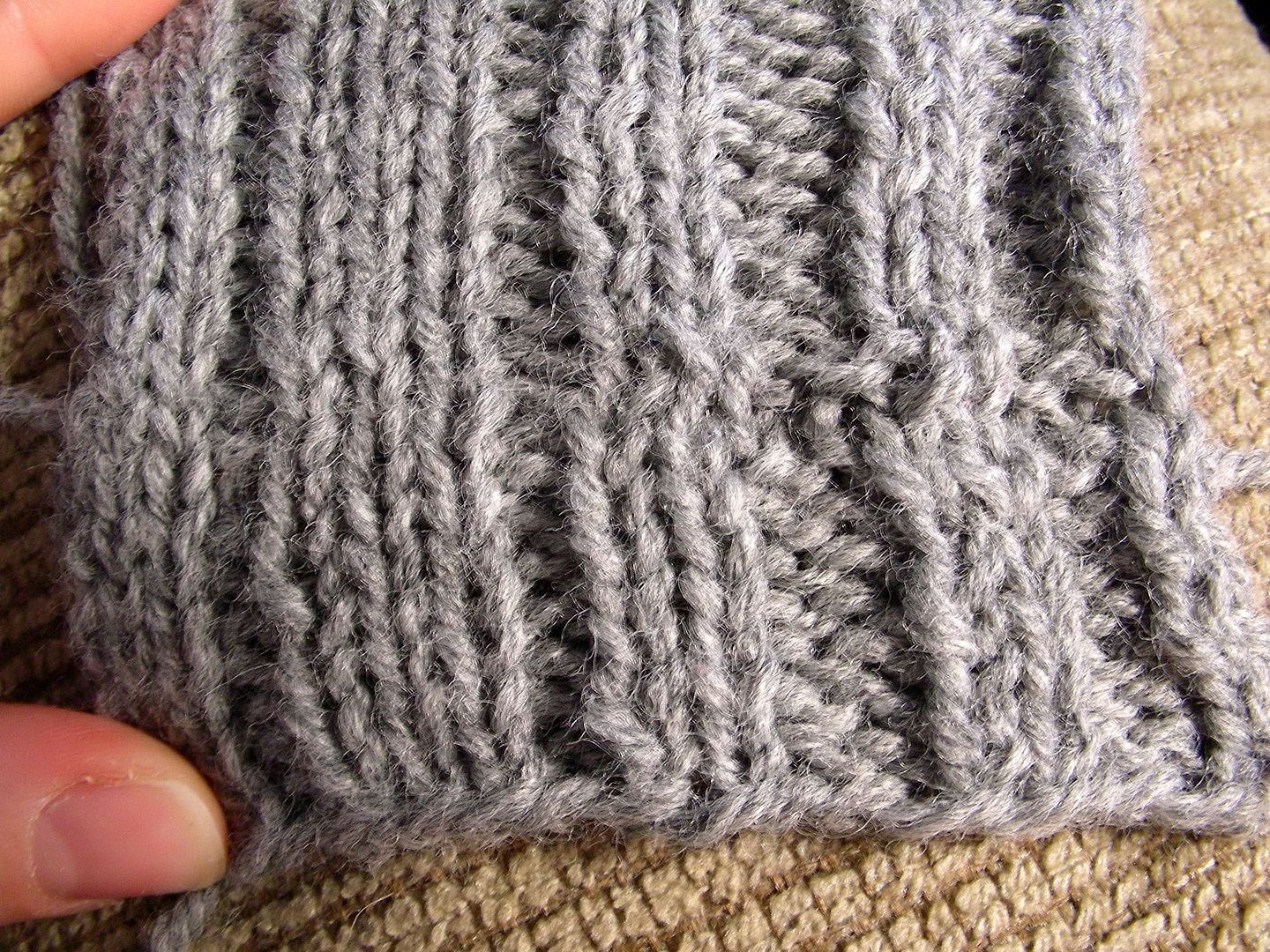 I had a rough start but caught on near the left side. I think I can do it...maybe. I would put it on smooth yarn instead of the needles though, for sure. Grafting that many stitches....all the way around that sweater...
So I sat down and started....knitting a cute purse!
Picovoli is done, I need to steam the edges and do another photo, patience please!
Ballet Wrap is blocking and I will knit the ties tonight and hopefully assemble tomorrow.