Post weekend progress....
When last we left, you read my ideas for a scarf...which by the way doesn't even warrant a pattern, but it is in "Last Minute Knitted Gifts". We actually didn't end up leaving until Saturday, so Friday night I knit most of it. Here is the in the car, finished shot:
And the happy recipient: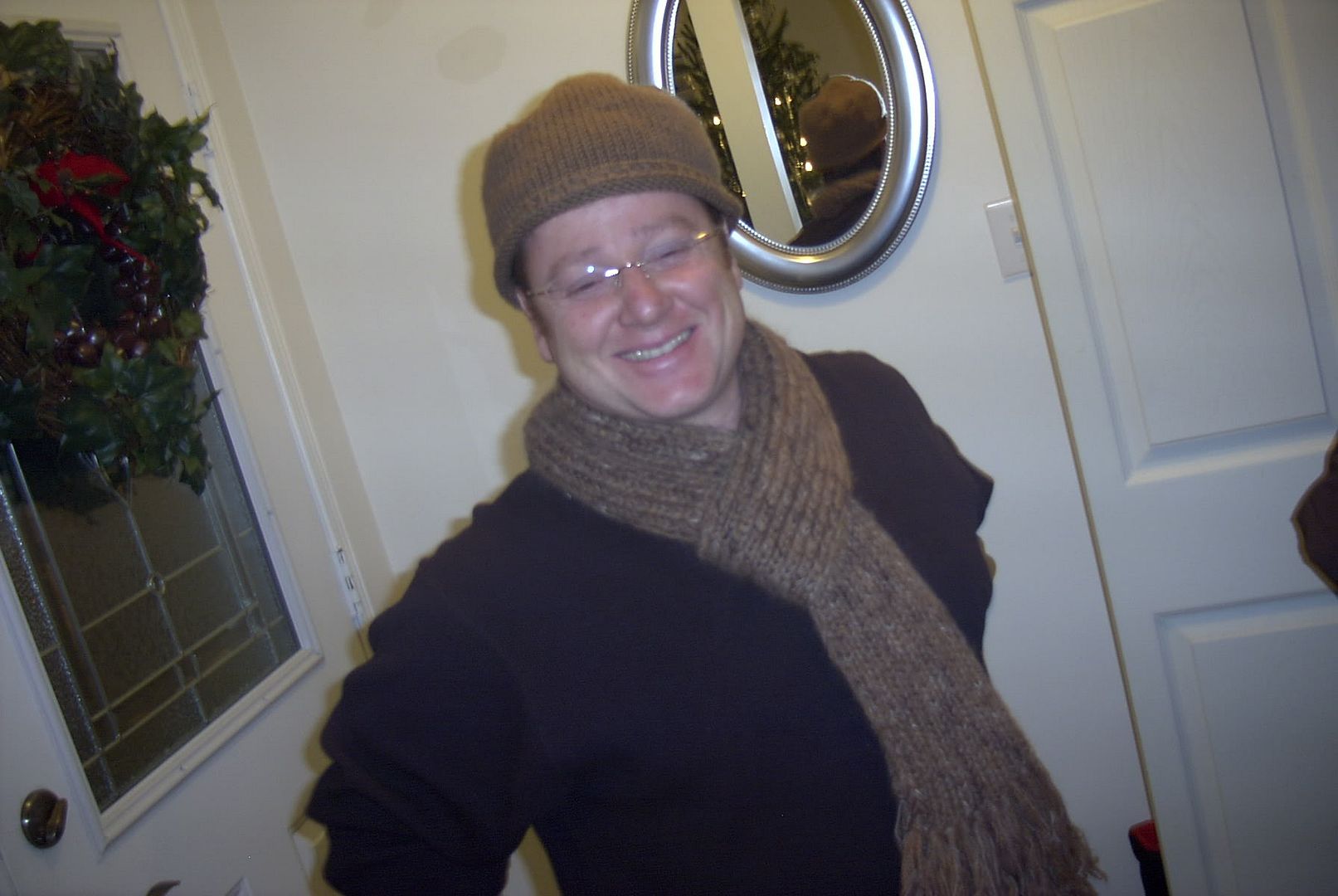 (notice the hat, I knit it last year!)
I also finally gifted "ruffles" to my sister for her belated birthday:
(notice the smiles on the faces...that is why I do this...who would hate a handknit gift?!)


I finished a couple hats....the nija turtle (requested by my 5yr old nephew)
and a plain black cap for my other nephew.
So, on the way home I finished off my FIL's sleeves for his sweater. Just some blocking, seaming, collar knitting and putting in a zipper to do.
Now, you have noticed that I haven't really committed to doing my MIL's scarf. She did get a couple knit tanks this summer...but everyone else is getting something handknit....so....last night...obviously in state of
super knitting delirium(SKD)
....I started this: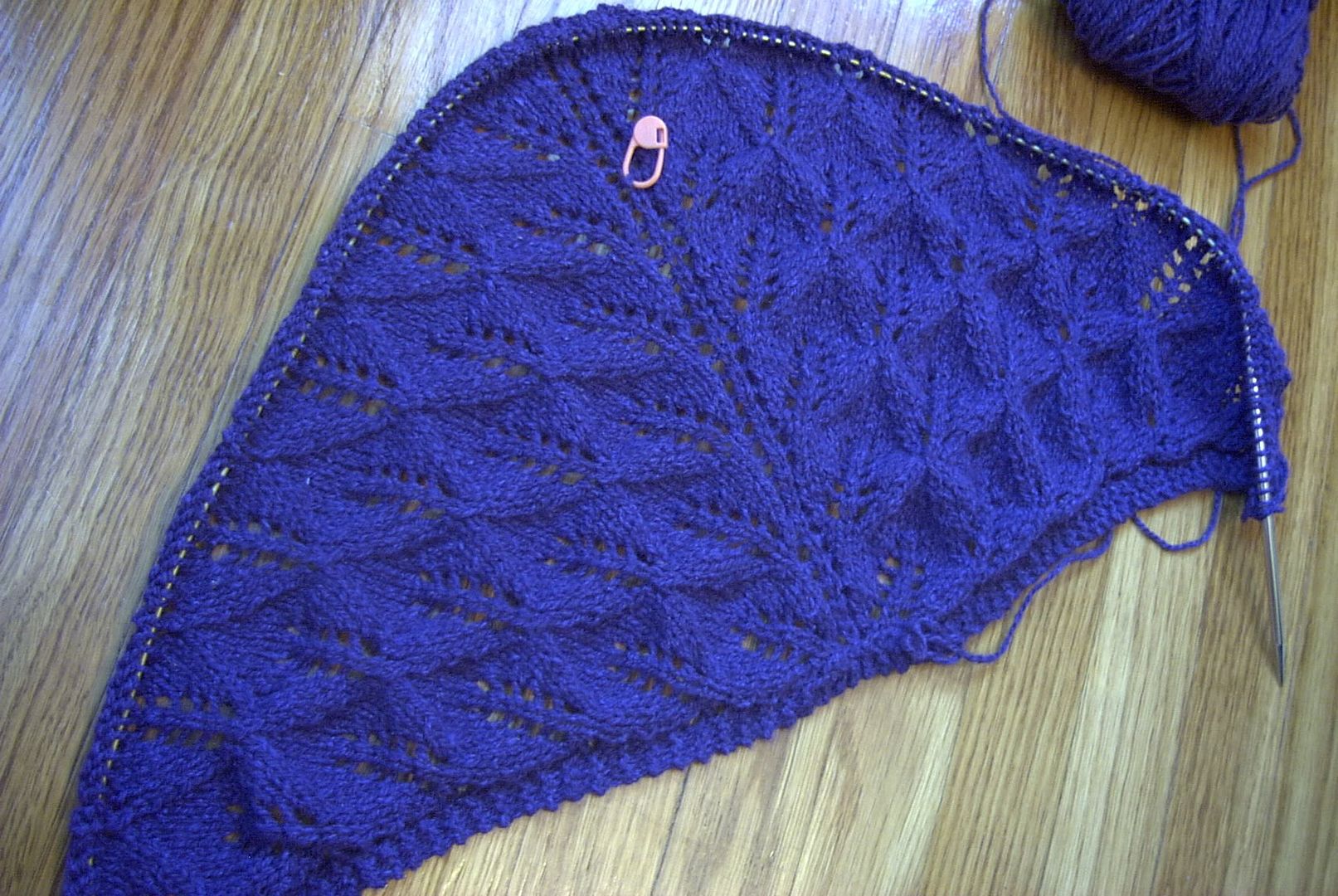 It's about the size of a bandana right now.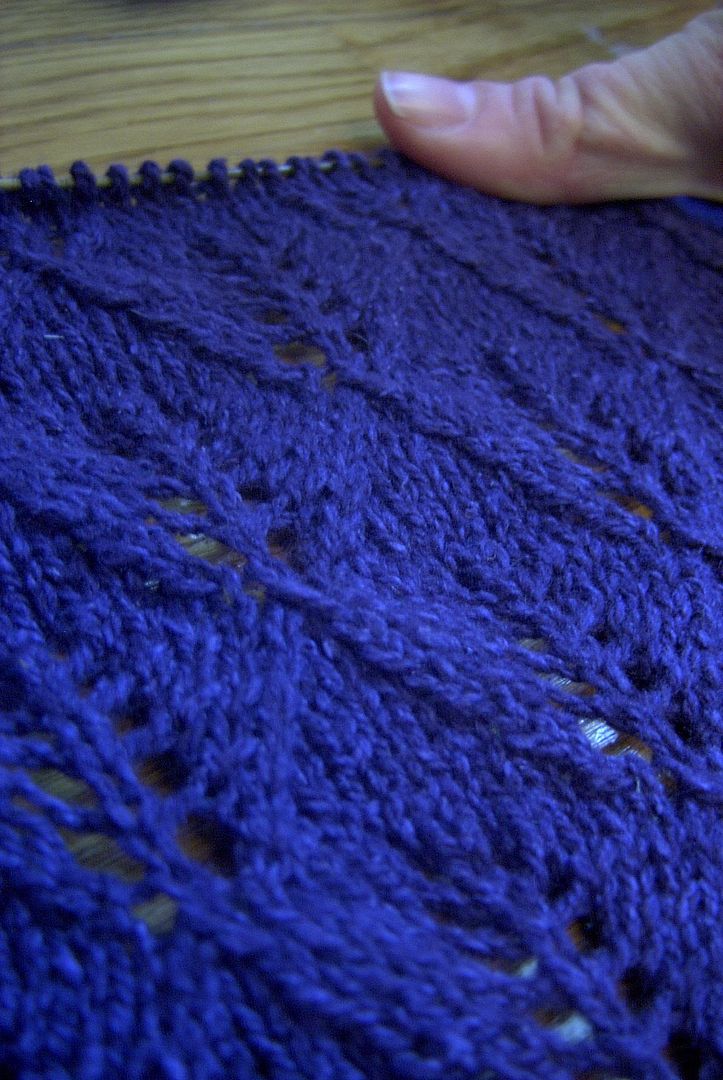 It's the Kiri shawl...which will be more like a scarf....well, whatever I get done by Christmas eve is it! I really hate using large needles...I know it is lace...but I chose to use this gorgeous blue in
Elsebeth Lavold Silky Wool
and US#6 needles.
Last on the list is my BIL Mike's hat. Not even a real thought on that yet.
Oh and I did want to felt the wine bag from HandKnit Holidays for my sibling exchange.
Five days people...five days...