I decided to change the yarn for the flap top mittens. Awhile back I went a little overboard on elann for the
peruvian collection highland wool
. I was time to start using it! Actually it is a great choice for hats and mittens. It's a nice wool, not too picky and not as soft as merino. I also took
diana's
idea of knitting into the back of the wonky flap sts. It looks better now. Still not perfect as I would like, but better.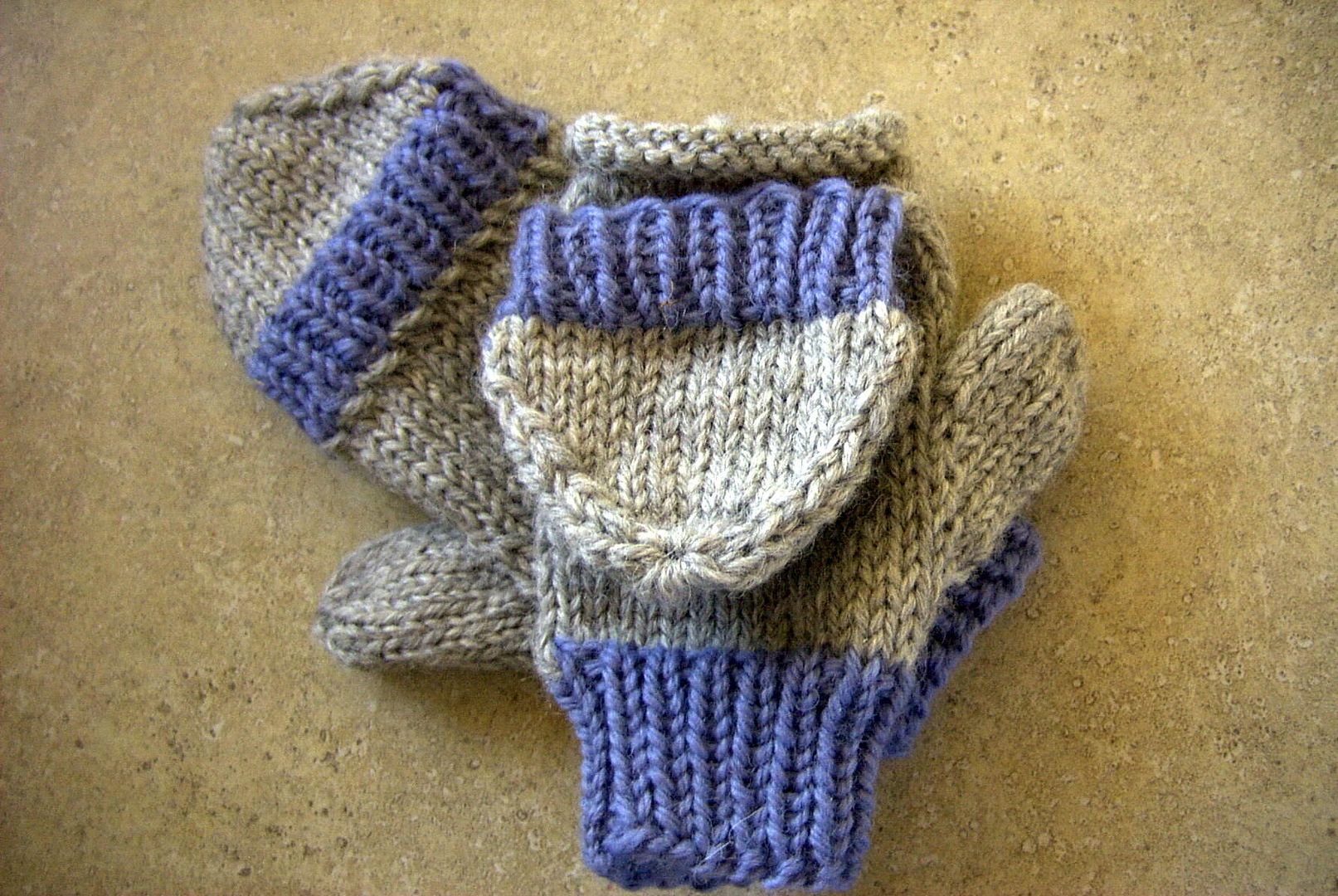 Here are the sts of the flap.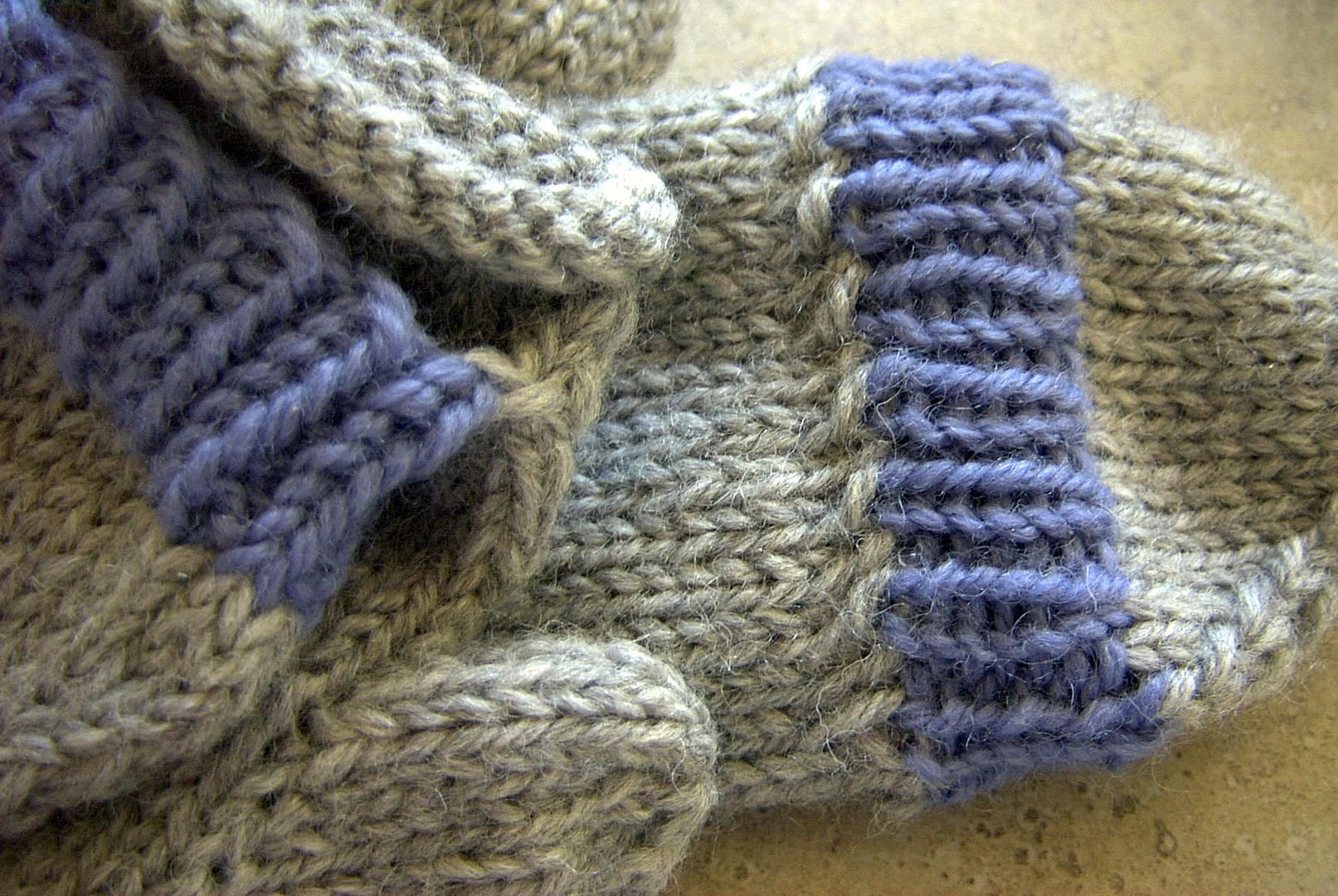 Started:
November 11, 2005
Finished:
November 11, 2005 (I don't know...maybe 3 or 4 hours of knitting)
Pattern:
Flap Top Mittens from
Handknit Holidays
.
Yarn:
Peruvian Collection Highland Wool
.
Adjustments:
I made them smaller than the "child size" they list, using my sons hand as my guide. And I twisted the sts of the flap.
There was a lot of knitting and unknitting this weekend. I decided to start a bag for my SIL for christmas. Once again, taking a pattern from my
Handknit Holidays
knitting book and some peruvian collection highland wool...I got this (bag is knit top down, so the motif is actually trees):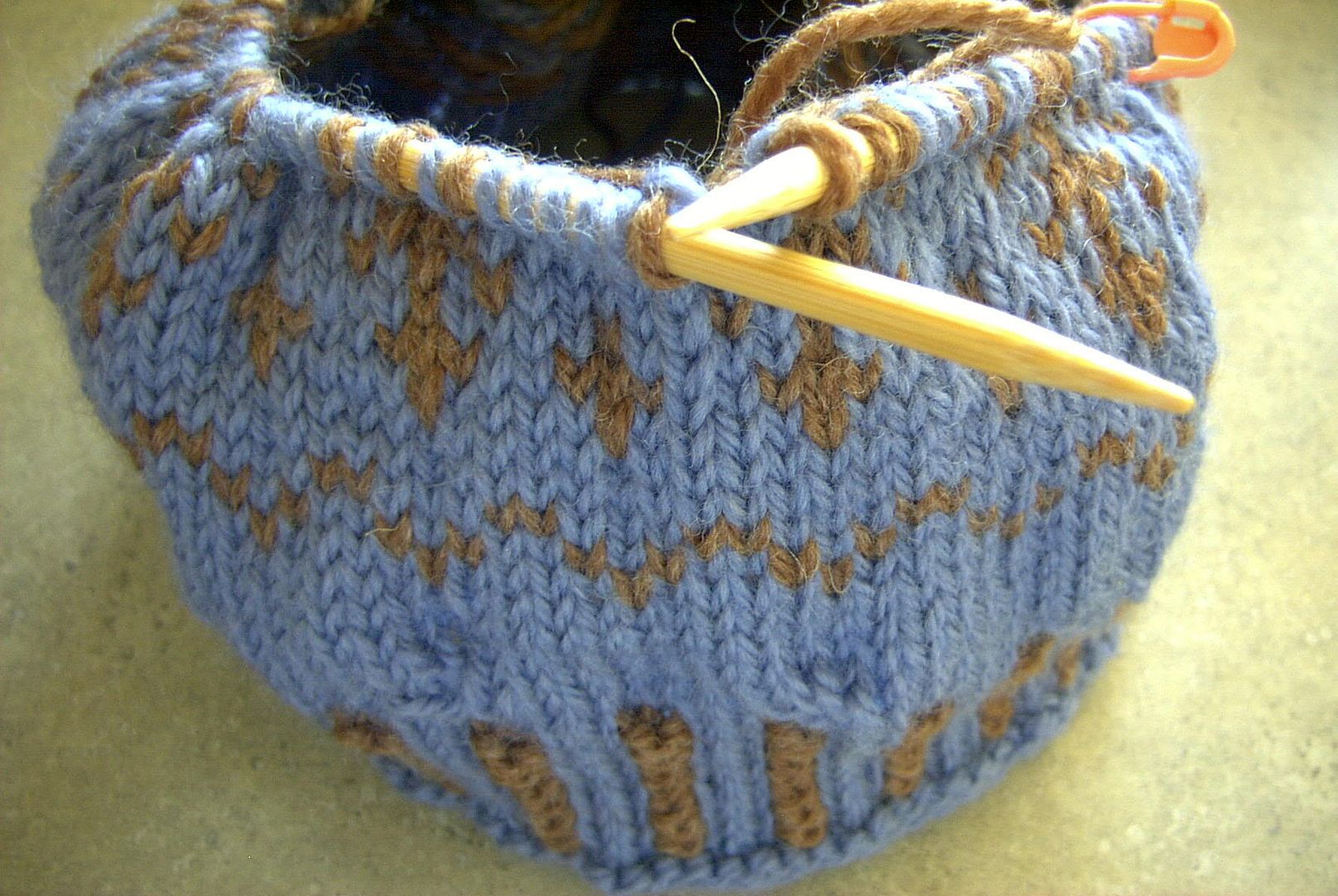 Ok, its not the best. I still find my "picking" of the left hand yarn and the "throwing" of the right hand yarn are different gauges. I am hoping the more I practice, the better I become...right?
There is still a little pulling with my twists and floats. So this next time around I am going to knit inside out.
Tracy
asked what that was, so here it is.
Knitting in the round (needles towards you, cord away from you, and right side is out.)
*Refer to photo above.*
Now flip it inside out (needles away from you, cord toward you and wrong side out)
You are knitting at the "top" of the circle, farthest away from you. I know I read it somewhere, in a book, mag, on a blog...that when fair aisling this helps stretch the float a little long around the outside. It does make sense, and so I will try it.
Here are my wonky fair isle sts: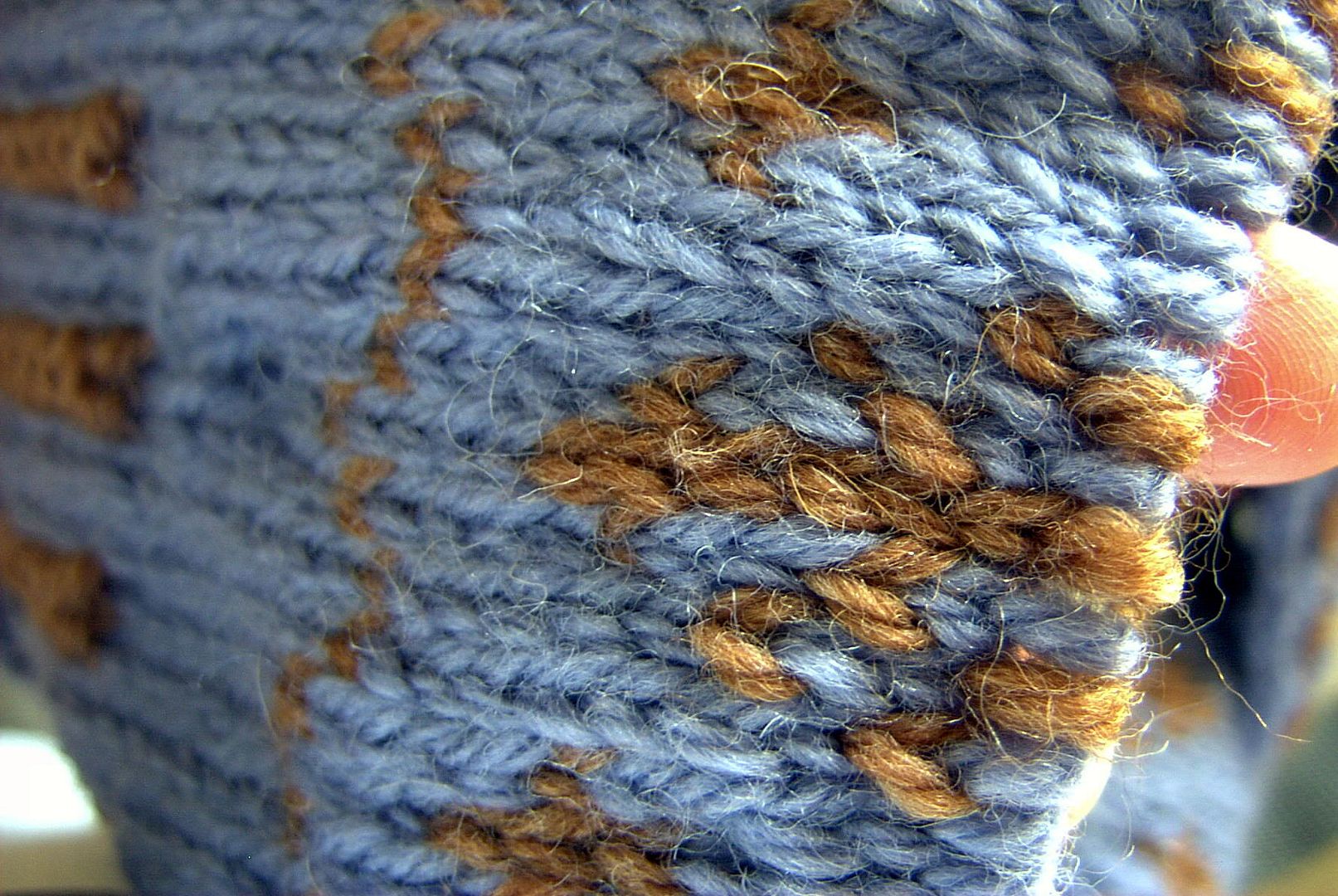 I didn't like the size of the bag I was getting and I did like the smaller gauge I got with smaller needles. So, I ripped it and started on smaller needles, addis (which I hope will help my gauge consistency) and magic loop (just to really confuse myself!).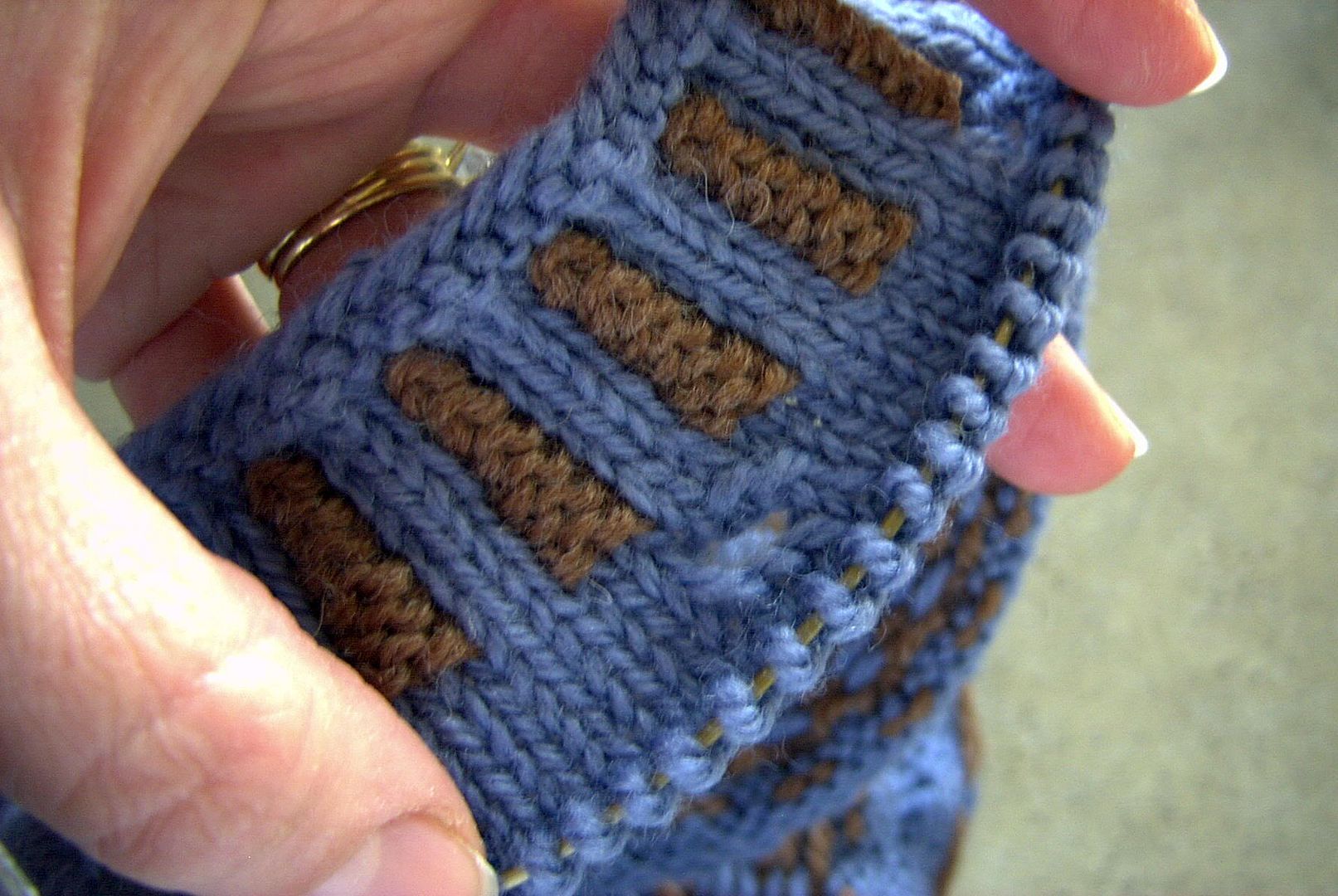 Now, how do I knit magic loop inside out....
Thank you Tam for drawing to my attention the correct spelling of fair isle!