I don't know why but every time I say jaywalking...I want to start singing "Jive Talking" by the Bee Gees. Don't ask...
Here they are...so beautiful. I can't model them because they are a gift for someone with much smaller feet than I.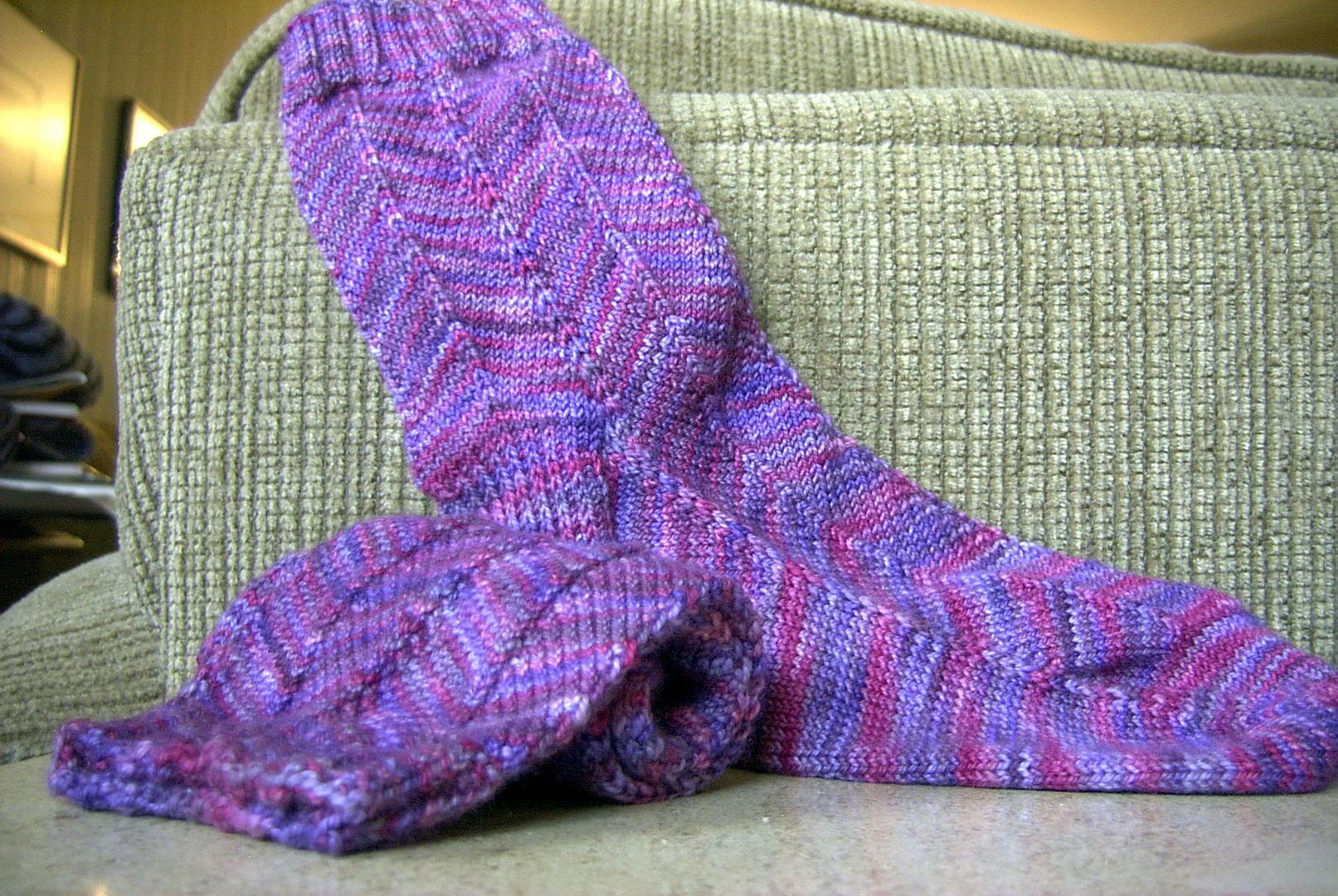 Started:
October 28, 2005
Finished:
November 5, 2005
Pattern:
Jaywalker
socks by
Grumperina
Yarn:
Koigu
I don't know the colour, I bought and wound it a while ago... I think it is 217
I used 2 skeins.

Adjustments:
None really. I wasn't sure how far the koigu would take me so I made the leg from cuff to heel flap 6". I had left over yarn. I might have got 6.5" or so, but these are just fine.
I love these socks. I could squeeze them on while I turned the heel...really squeeze. It is a snug fitting sock for sure, but feels great. For myself I would have to do the second size. I think this pattern is perfect for koigu. It showcases the colourway beautifully and with the snug fit, it is perfect for koigu's habit of stretching out a bit after wear.
Another christmas knit done!
I will definitely make a pair for myself, but not until the new year. I have some christmas knitting to do!
edited:
I must not forget to say...eight years of wedded bliss today! I made it past the seven year itch;)