First, let me thank everyone who has participated in the knitting meme. It is really great seeing it all over blogland...and all of the answers everyone has given. I now have some great new yarns to try, patterns to knit...or not...and new books to look for. There is no greater opinion than one of a knitblogger!
I am always leary of tagging people with meme's...some of you have very busy lives...but since
Nona
has had a peaceful evening, I feel the need to tag her with the knitting meme. I know she'll have some wonderful answers to add.
FYI: I put the meme together quite quickly and realize that asking for your favourite blog really should have been one of your "must read" blogs. I found many a knitbloggers by reading what others list as must reads.
Now, for my first purchase influenced by the knitting meme....thank you laura and the many others who listed it as a favourite book.
Handknit Holidays by Melanie Falick.

There are some fantastic patterns in this book. Every thing from home decor (tree skirts, stockings, pillows...etc) to wonderful gifts for others or yourself!
I particularly love the "over the knee socks" by cindy taylor.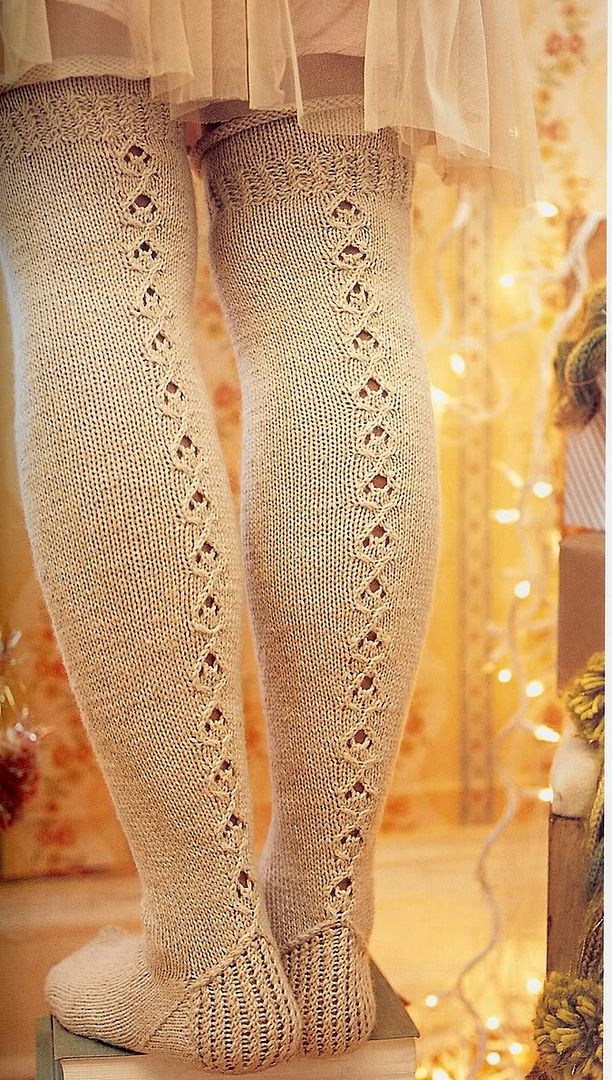 They look fantastic, yet I would never wear them...maybe I'll knit them for someone.
Jo Sharp's "Holly Leg Warmers" are great.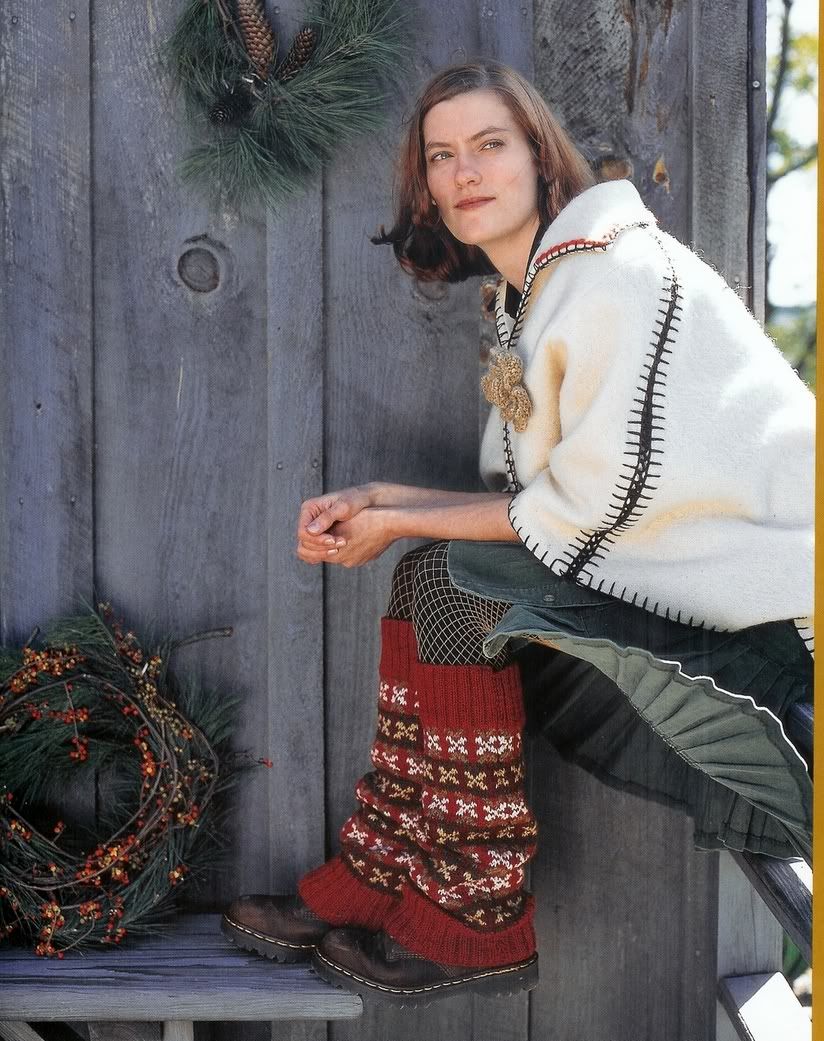 Are leg warmers back in, cause I would wear these...and I could learn to do Fair Isle...yes, that is on my to do list.
Robin Melanson's "Nutcracker Slippers" are just gorgeous.
I definitely will be making these.
And oohhhh...Jillian Moreno's "Ribbon Scarves" are gorgeous...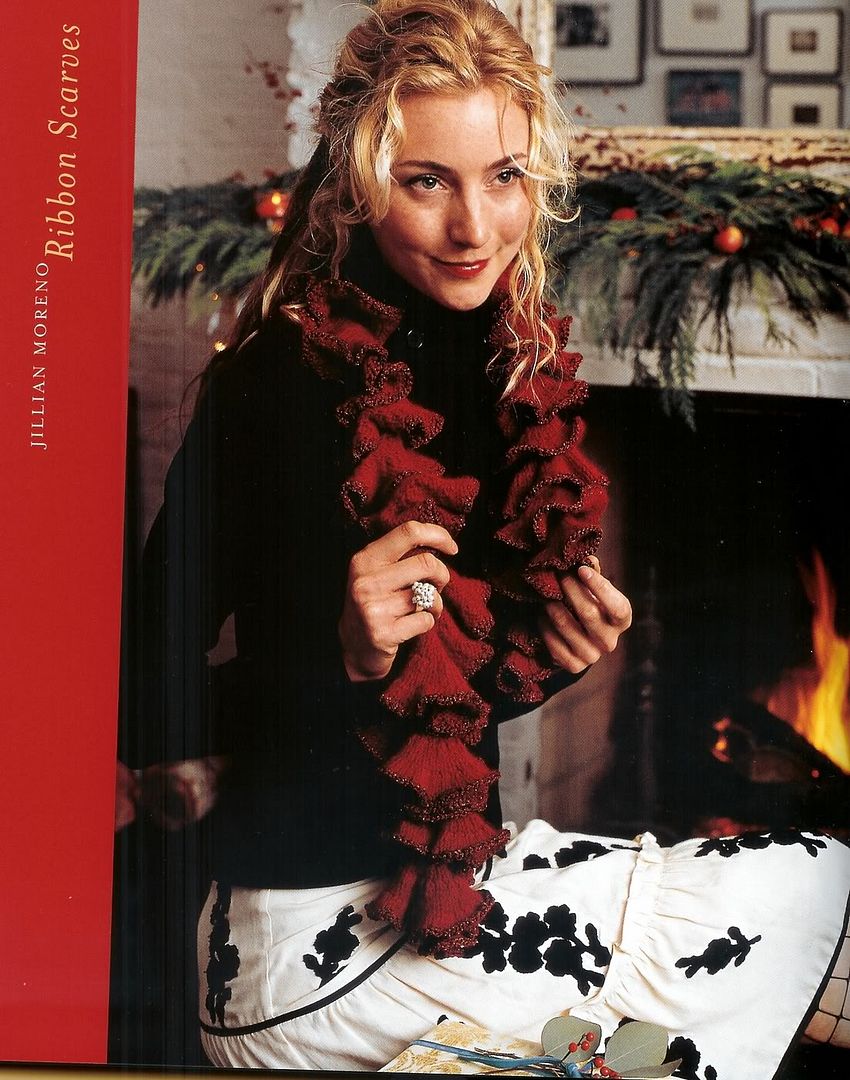 love the red, I would make it exactly like that....cast off 3200 sts...hmmmm.
Hello Priscilla Gibson-Roberts's "Swedish heart-Warmer Shawl"...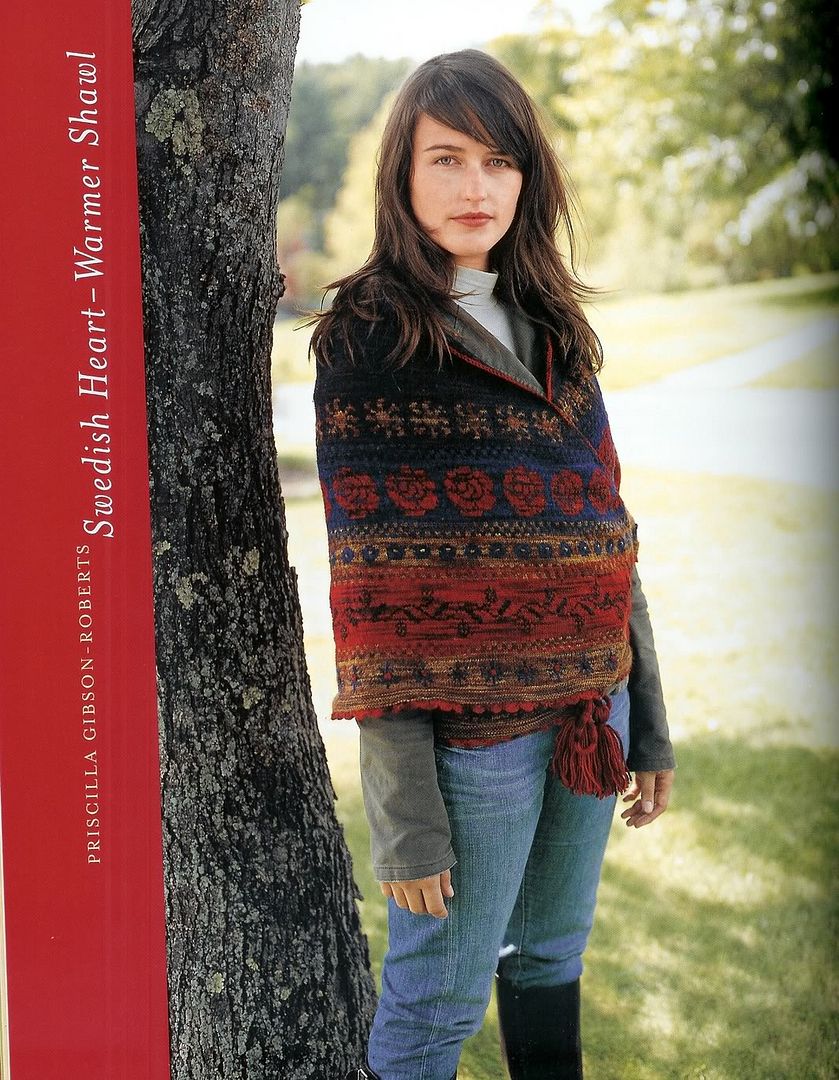 you are beautiful, I just don't think I am ready for you yet, but yes, soon.
The socks, shawls, tank, sweaters...all gorgeous, trust me.
And, want to use up some yarn while dressing up and outfit or a gift...
Nicky Epstein's "Flower Pins/Package Decorations...they are beautiful.
Bags, wine caddy's, ornaments, hats, scarves, gloves...you name it...this book has it.
Are you tempted yet?