I didn't really like the cast off I did for my DH's sock. It was a sew cast off, I believe a Elizabeth Zimmerman technique. So, I decided it needed a redo.
I took out the cast off, this was a time consuming task....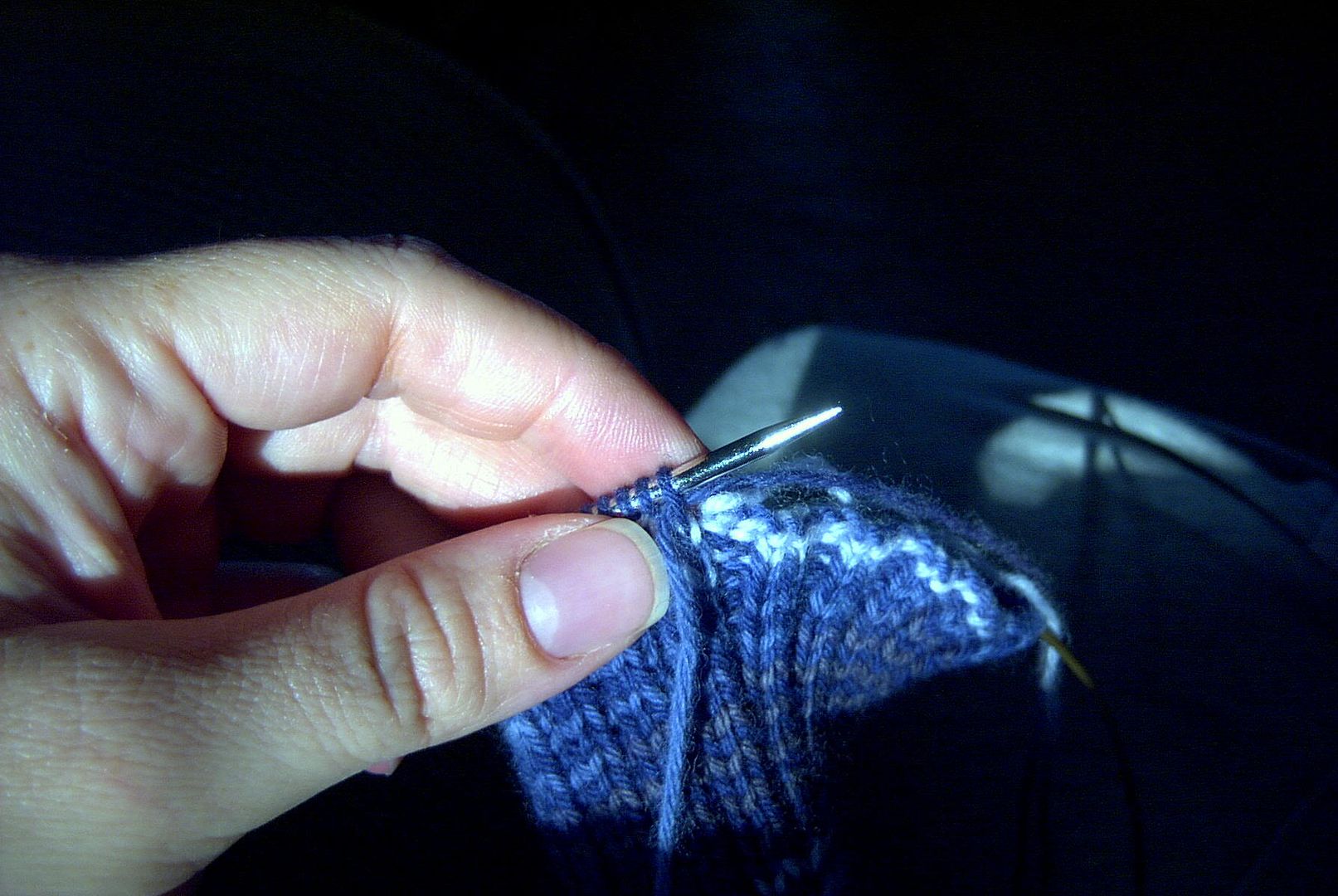 Then I decided to do the m1 increase that
Purly
did on her sock pal socks. I made one in between the knit sts every other knit pair in the rib pattern.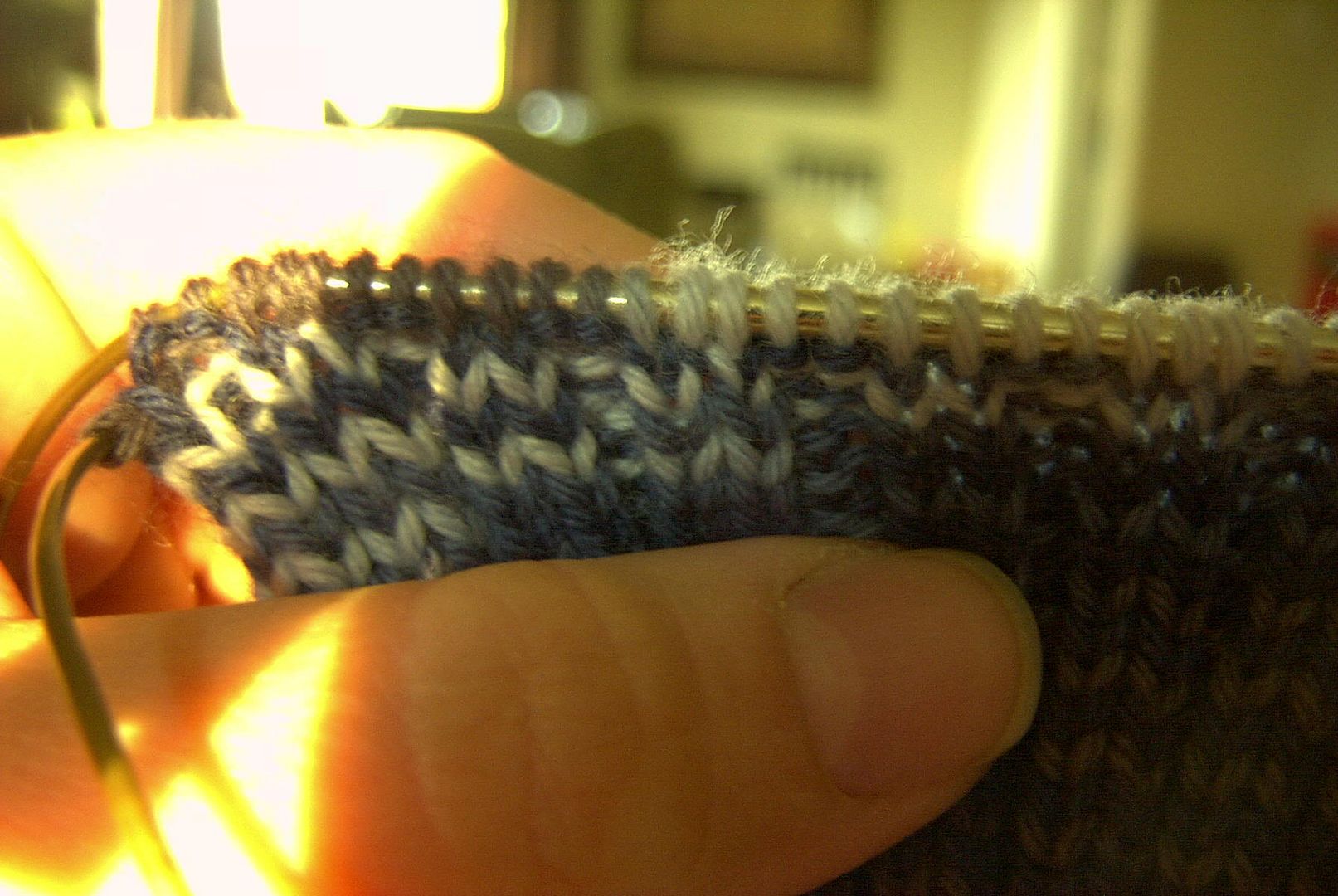 Then I cast off as I normally would in rib.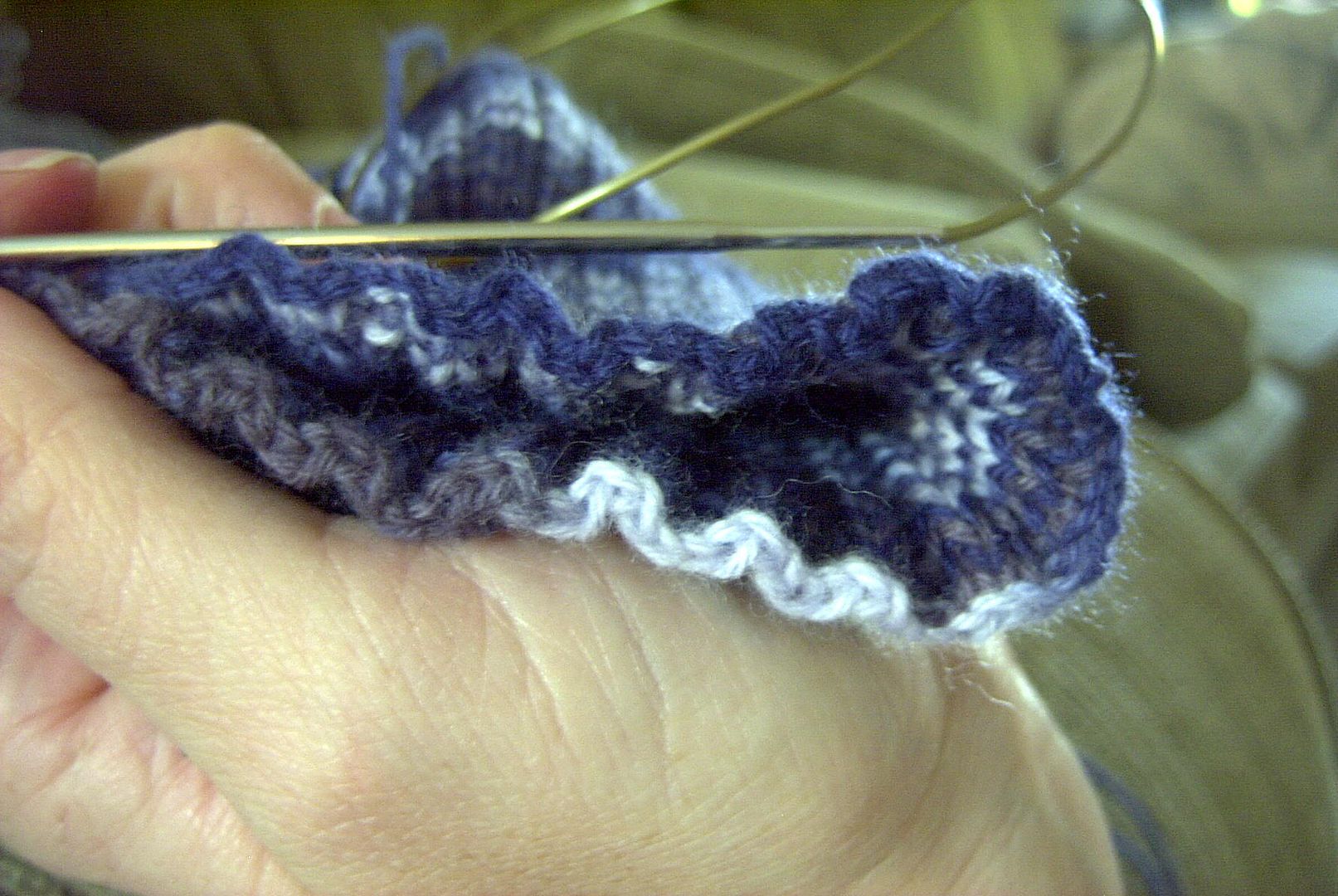 Beautiful! It produces a normal cast off edge but has more room to it because of the increases stitches. It fits around a calf perfectly.
FYI: Steal the sock sleeve idea all you want! I get so many great ideas from other knit bloggers...I am so grateful that I can give you one back! I just quickly made a template in a printshop program and printed landscape on the paper. Cut it length wise to the size I wanted and taped it (I couldn't find my double sided tape, that would have been better).
Move over Martha!

Speaking of
Martha
...did you catch her
new show
? I love it! I've never folded a t shirt like that, but I am going to try it out...there are even
instructions
to do it! She doesn't seem so fake on this show...and refers to things she did in prison alot! It really is quite funny...more talk show like. Catch an episode, she's on every day.
Added: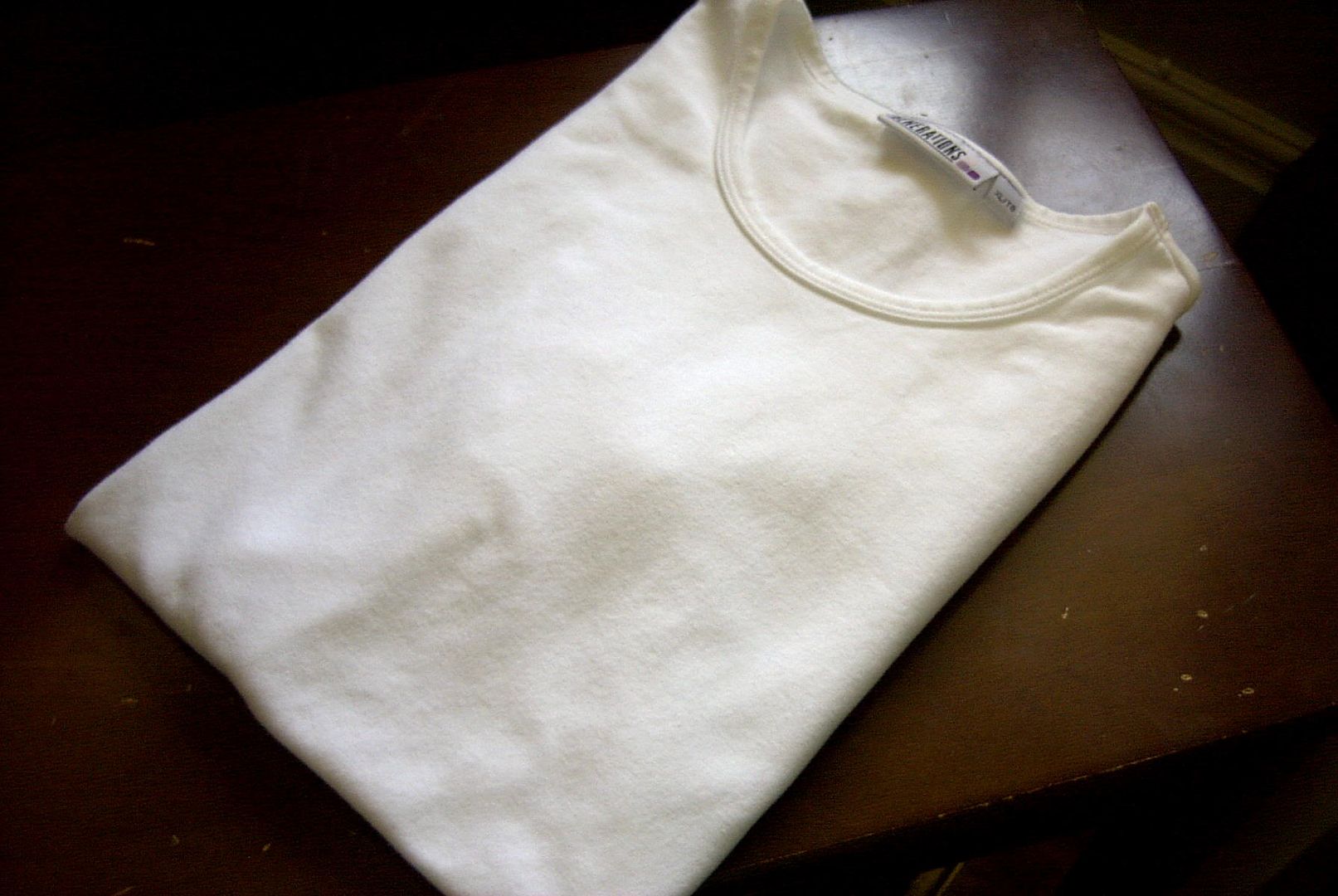 I did it! Did you try it?