I finally got a little work done on Dh's sock...this time I started it toe up. It's working out much better this way...no guess work as to if I will have enough yarn or not!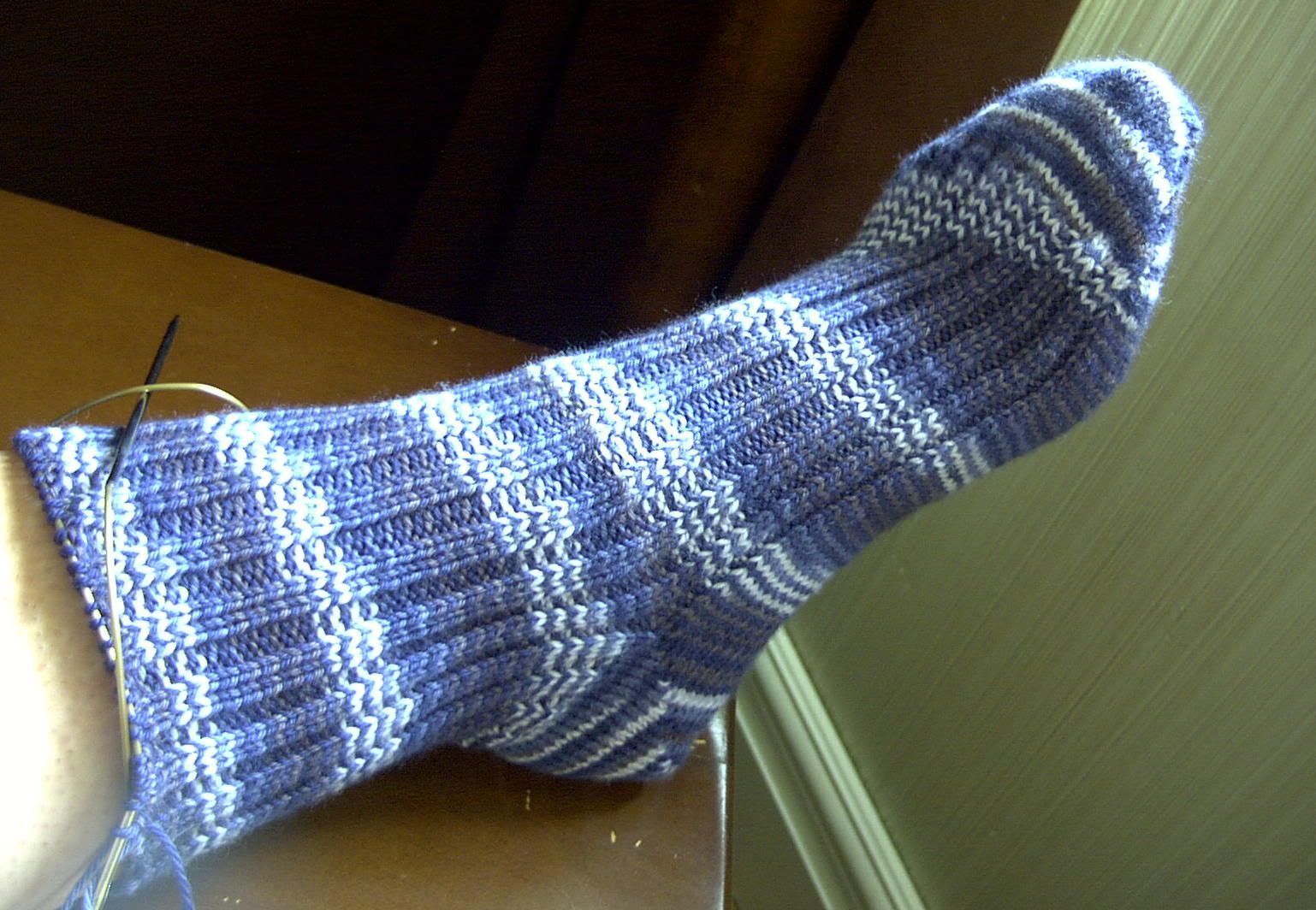 I'm not a big fan of pooling...but what do I do? Are there any tricks to avoid this...I can't get this knit picks yarn to work out striping for me. Is it the fact that I ribbed it? Knitting tighter with less stitches it would probably stripe...but I needed more stitches for his width of foot!
Here is baby Jack with his
favourite
baby blanket
!