We finally found some time to get together for a knit night. I don't usually get too much knitting done on knit nights. I've hooked everyone on knitting, so I like to help the ladies out. I love when I learn new techniques, find some fabulous yarn...or need to show off a FO! I feel the need to share all of this with fellow knitters.
Here is Jen working away on the never ending denim Debbie Bliss sweater...notice the lovely blue fingers. She is learning to shape the neck. (Jen you looked evil in the picture so I took the liberty of cropping to your project!)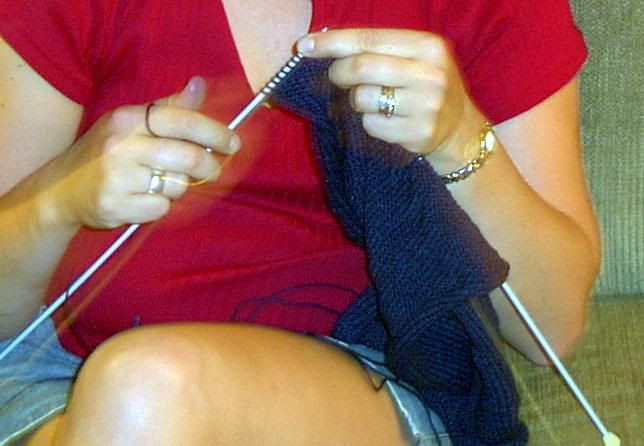 Renee working away on her first sock! You knew I had to start someone on socks. Renee is learning to turn a heel.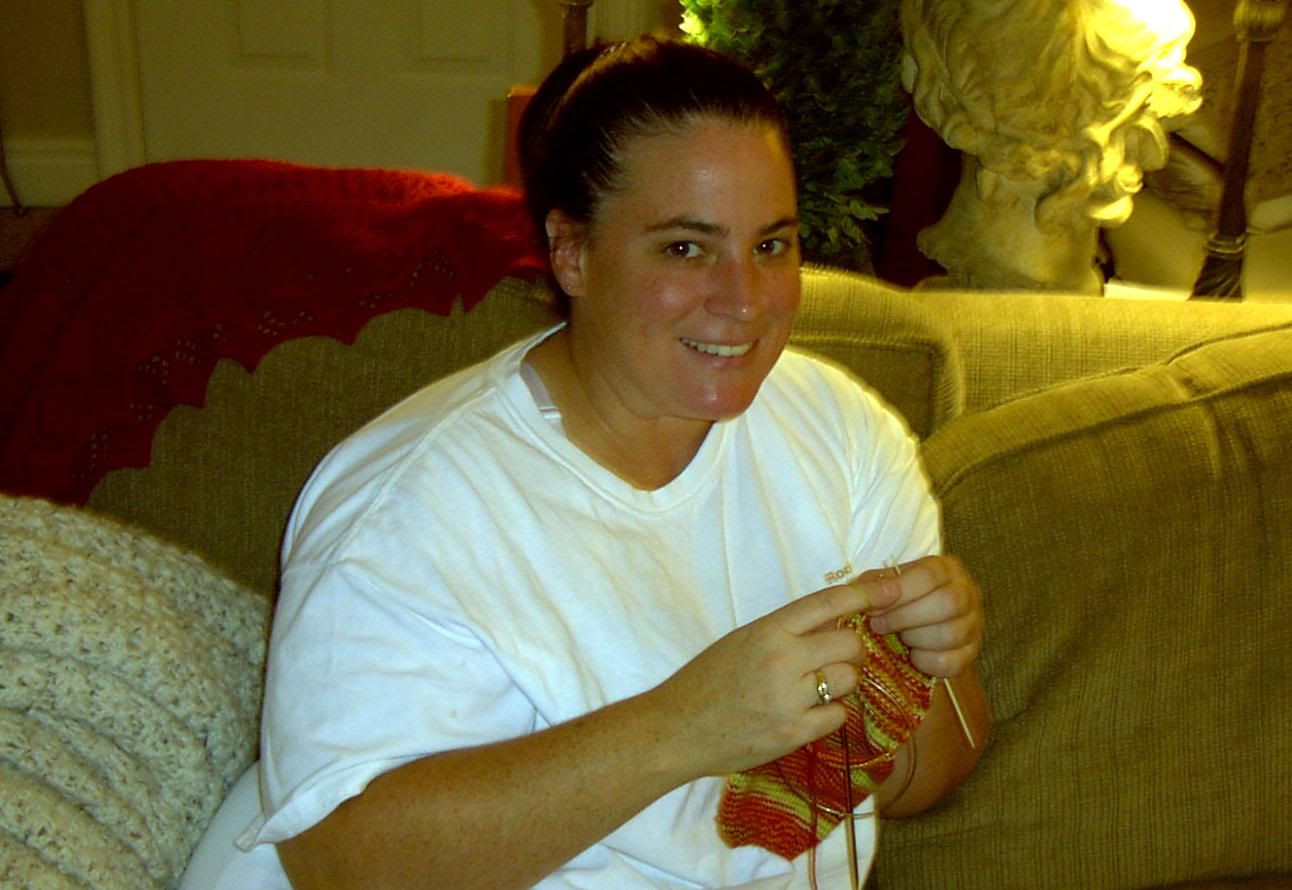 Aunt Joanne is clearly addicted to socks. She has 3 different ones on the go. We did a little grafting lesson...and she wants to learn toe up next. Oh yes! Aunt Joanne has also discovered the internet...knitting blogs...and new last night, we discovered quilting blogs! If you are looking for Aunt Joanne, she'll be on the net!
This knitter clearly does not want to be on the blog...working away on her third attempt on a Jo Sharp Tweed vest...if she could only stick to gauge!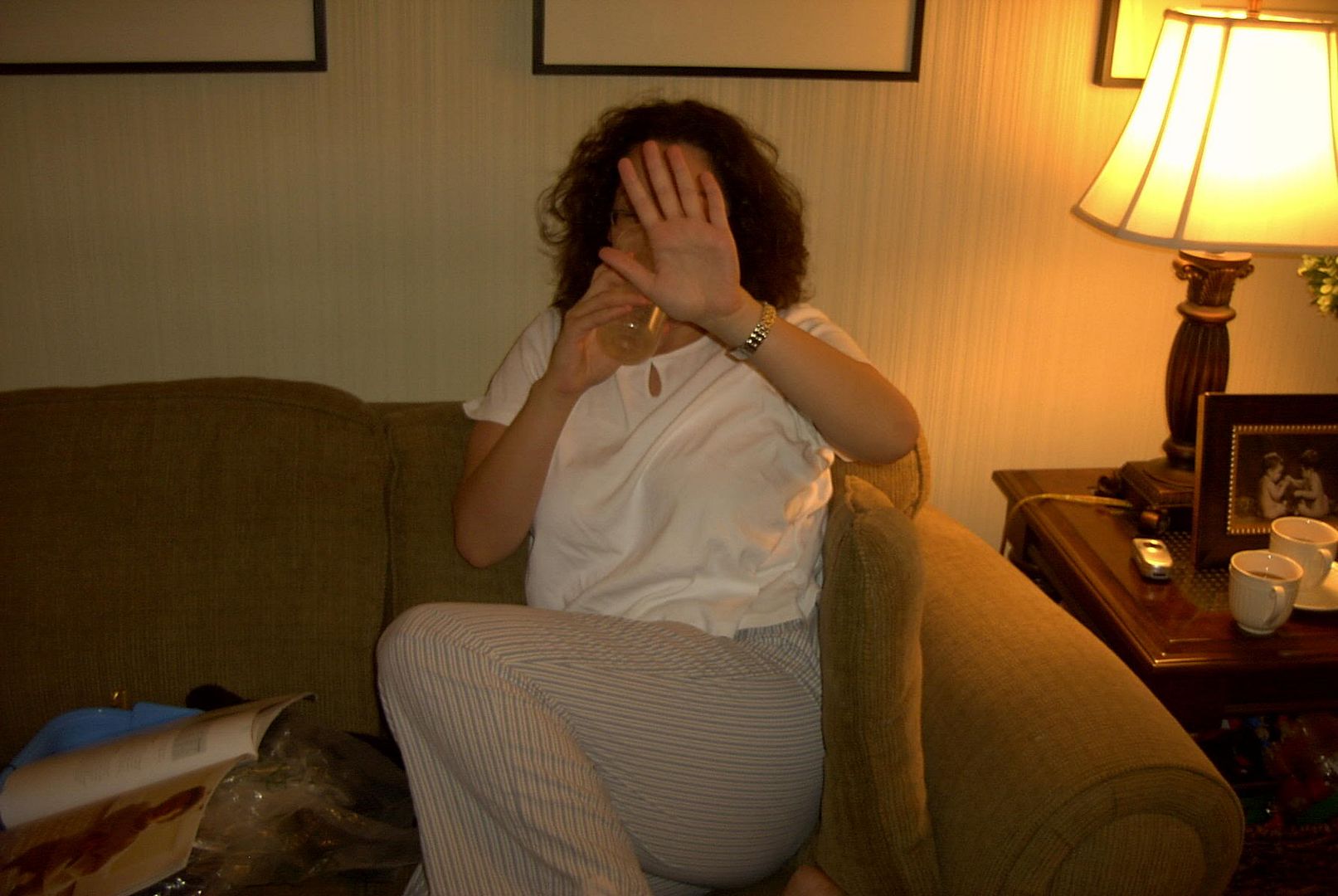 I keep flipping throught the new Rowan Mag. I'm starting to invision some of the projects in different light. I need to give them a chance. I am really drawn to the simplicity of
Shackle
. I think this would make a fabulous gift...quick knit...and stash buster. This will also give me a chance to work with felting and beads.
River
is gorgeous. I don't know if I will ever wear this...but I could knit it and see. It also works with beads. I may give it a try....especially now that there is a
River KAL
!
Have you seen
Anna's
Kiri
? I really love this shawl. I think it may make a lovely Christmas gift for a special someone. You may see this on the needles soon!