Migraine again. I feel like I have had 10 this summer so far. I normally get one once a month....but this has been crazy. I need some serious meds for these. Today it is gone, but let me tell you, there is no knitting with a migraine.
I was able to knit a little last night on Ene as the migraine started to ease up on me. I am so close now!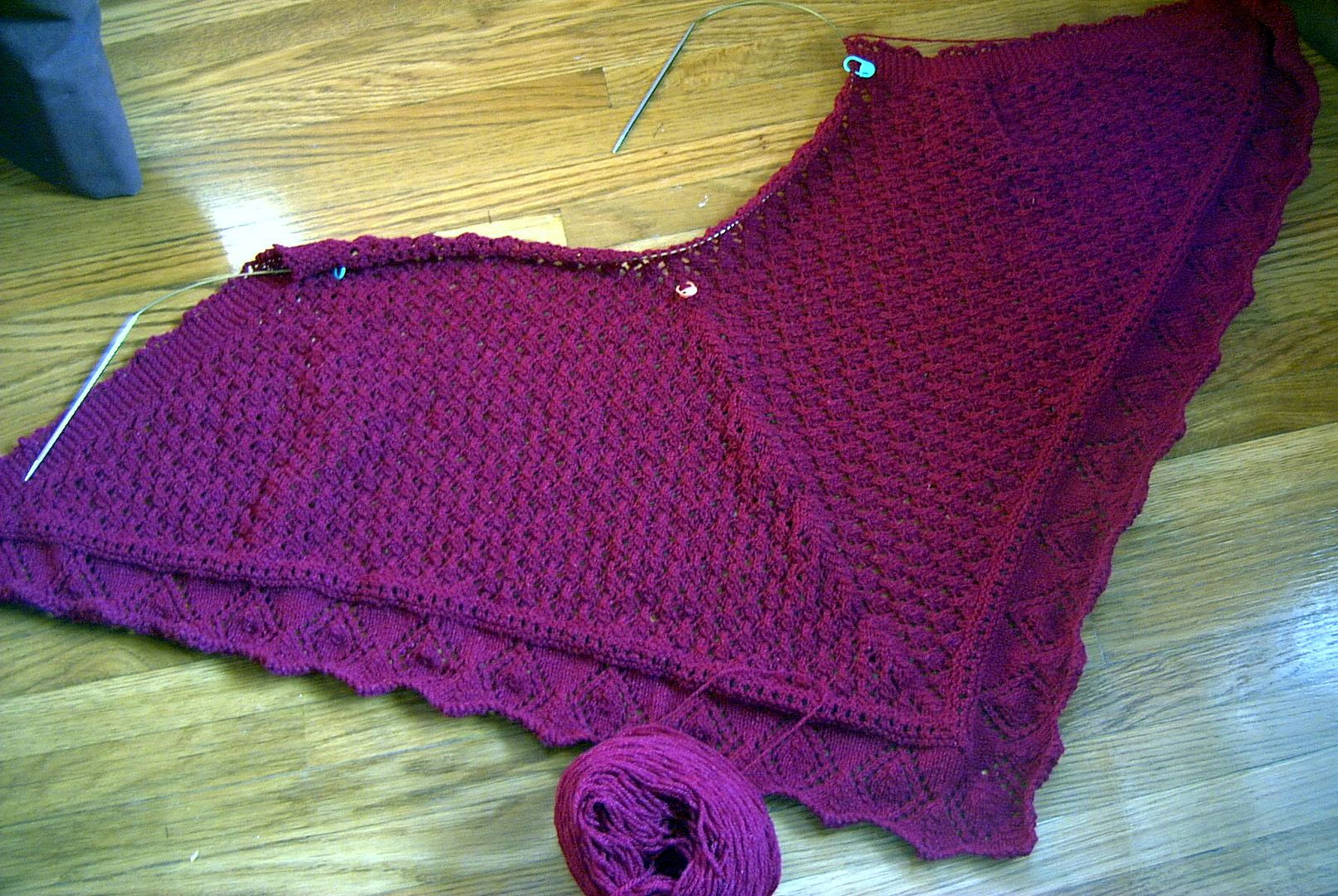 It really does look lovely...but a little small. I know the chic in the pic is about a size 0 and it could wrap around her a couple times! A size 0 I am
not
...so we will see how this will work. A scarf or a kerchief!
Hopefully I can finish this by the weekend and finish the leg of the sock and be on my merry little knitting way!