To avoid SSS (second sock syndrome), I will be casting of for my sock pals other sock this evening.
I have worked the 3x3 ribbing on orangina until I could take it no more. I am there....that spot...so close to the finish line. A little weaving in, and a little blocking....and then come the photos.
My Jo Sharp sweater is also coming along. Here is the front completed.
I am loving this yarn...the texture is gorgeous. Hopefully my math was correct...it does look like it will fit like a glove....maybe literally!
I also picked up some koigu in London when visiting with the Harlot.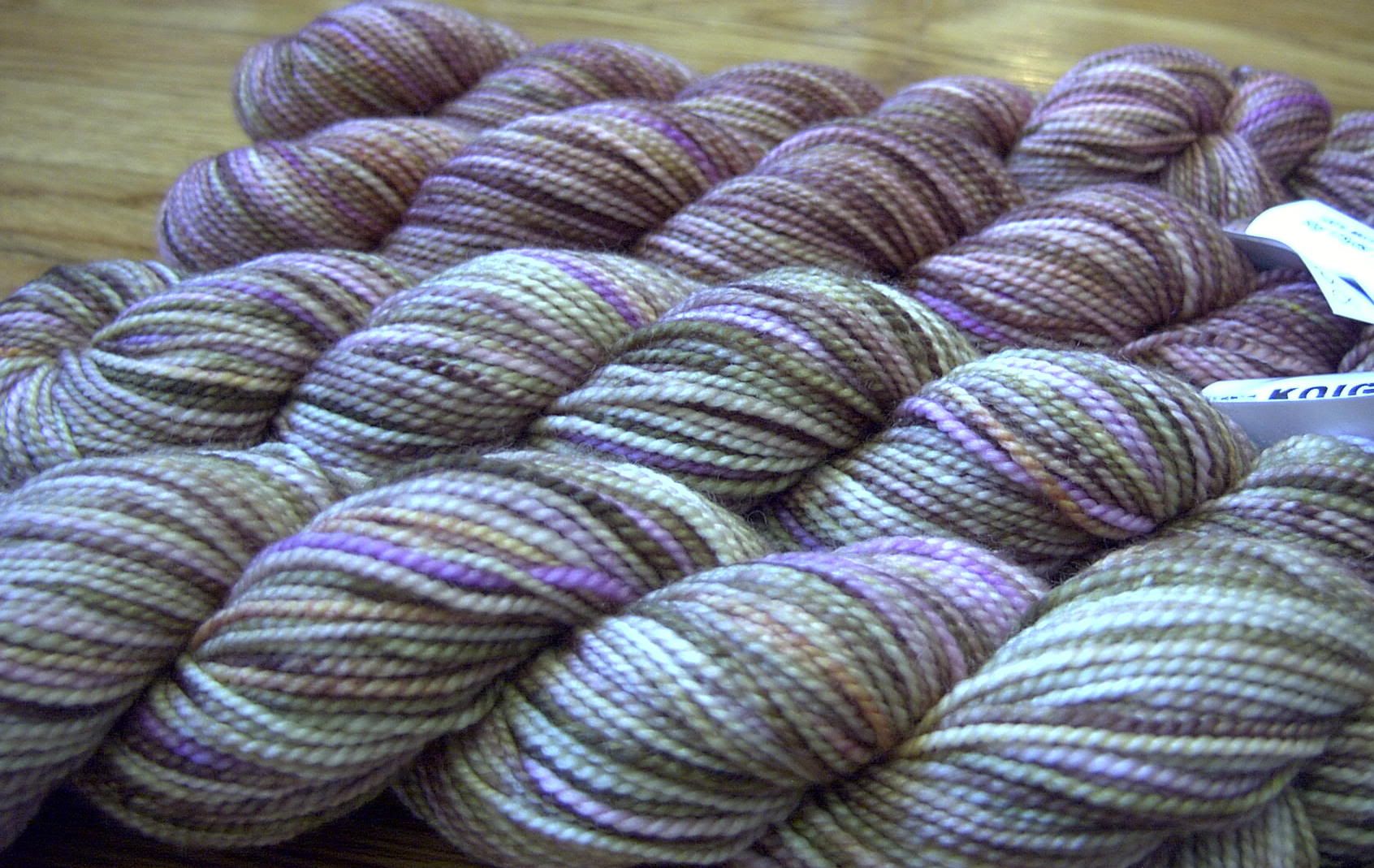 I bought 2 of each colour...one has more pink...and one is more green. As I look through patterns, many take 3 skeins of koigu...any suggestions for 2 skein koigu socks? I know I've seen some beautiful lace koigu socks on someone's blog out in knitting blogland. Usually I prefer solid colours for textured work...but the colourway is pretty light in these so I think I would like to try texture or lace with it. Anyone?
I'm sure many of you have heard about
Kerstin's
loss over At My Knits End.
Annie
at Knitty Gritty is organizing a blanket where knit squares, sent by knitters, will be assembled for her SIL. The details are
here
if you are interested.