Ok, the scarf was moving along just beautifully. I finished the first set of charts and moved on to the very easy chart #2. On row 27 the pattern wasn't working. I missed a k2tog somewhere. I found it on row 17...ten rows ago.
Do I just k2tog somewhere inconspicuous?
No I decided this scarf is going to be perfect. I have fixed mistakes before by dropping stitches and picking them up again correctly....well...it's not going so well. I need help/advice/direction...
please
anything.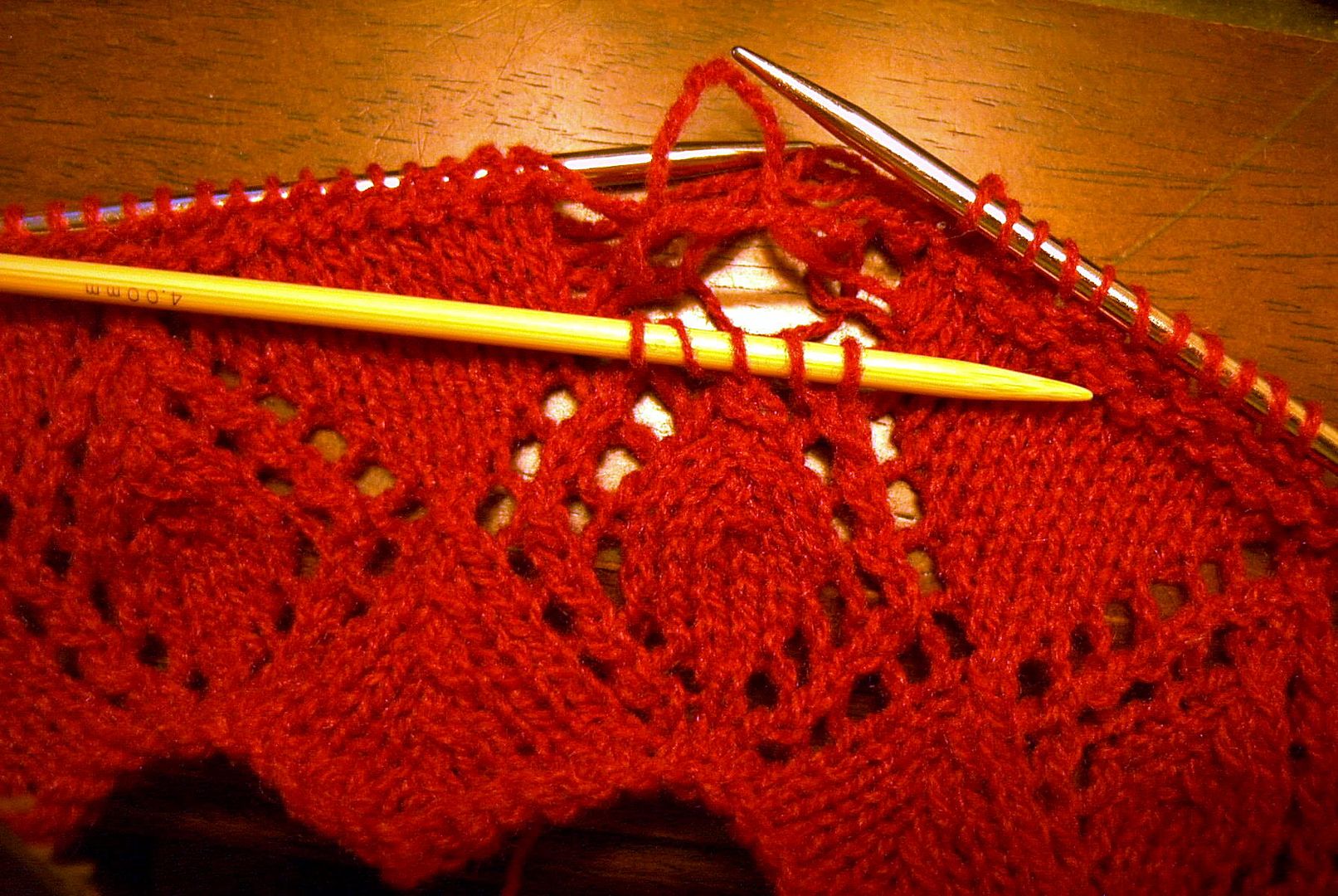 Any thoughts...I just don't want to rip back 10 rows...we are talking 3000 sts...
I should have just k2tog somewhere inconspicuous...only I would have known...
I'm going to knit a sock now.