I must admit, my DH has been trying to help out more. Even with my knitting! He loves being the "human swift". The ball winder is my sisters...I have "borrowed" it for a while. I have no swift. This makes skein winding quite difficult. So my DH has been standing in. He actually enjoys it...really. He gets in this crazy stance and combines it with robotic movement...I think the pure entertainment value of it all deters me from actually buying a swift and winder.
Tempted by the beautiful shawls being knit out in knitting blogland, I ordered yarn for Ene's Scarf from Scarfstyle. This project is one of the reasons I bought this book. It is gorgeous. I feel I am ready for it now. I actually ordered the yarn they called for in the pattern. You only use two skeins of Blackberry Ridge's silk/wool blend. The yarn is beautiful, but one of the skeins must have been tied by a beginner...really...it was a mess. So DH sets up his human swift and the first skein went fine. While winding the second one, DH exclaims...
THIS IS THE SKEIN FROM HELL
You must imagine macho Italian carpenter uttering these words...really...I didn't even know he knew what a skein was! We finally got our center pull balls...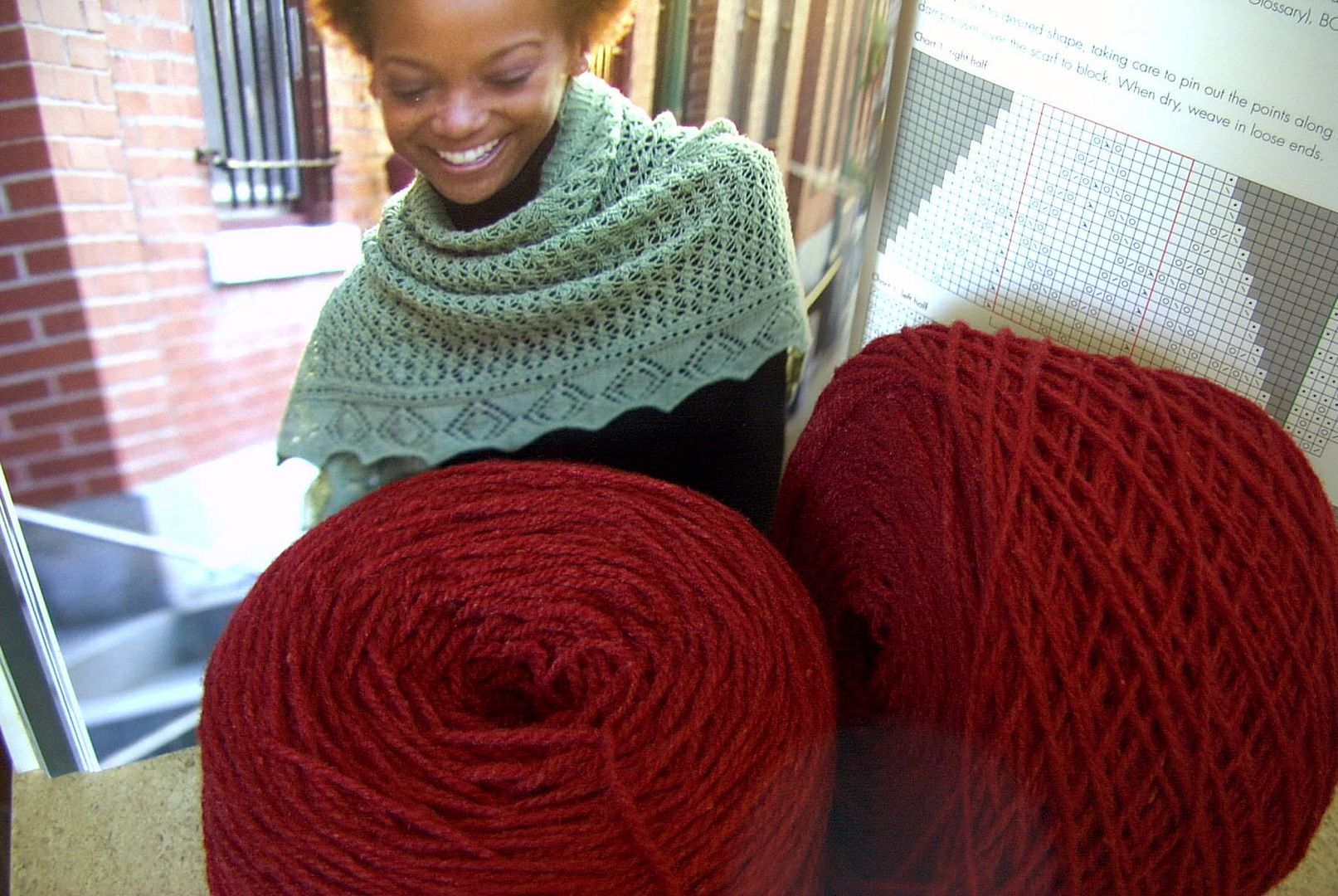 Thank you
Purly
for the Meilenweit Cotton Fantasy...I will put it to good use!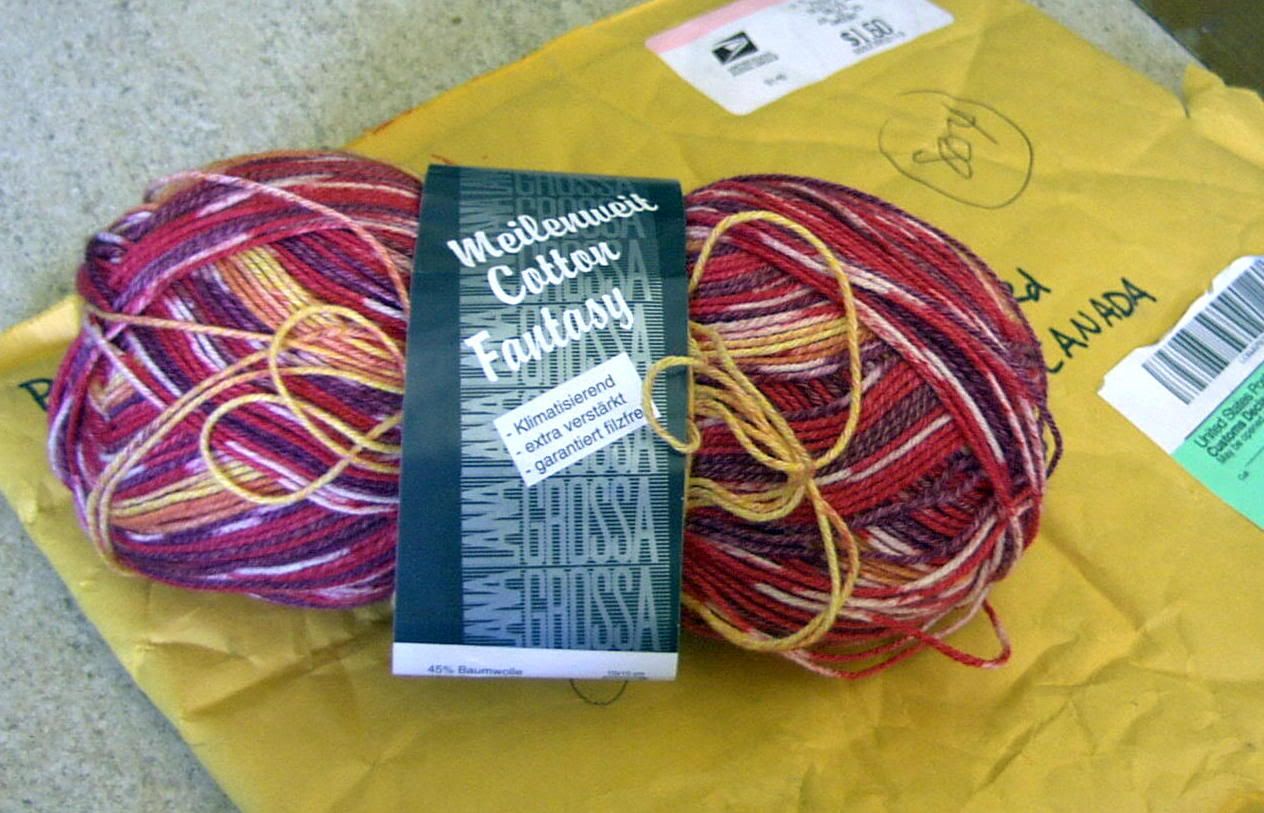 My DH has also been getting the mail lately...he just doesn't get why someone would send me yarn, when I have a basket FULL of yarn here. (obviously he hasn't seen the other three baskets in our closet!). So he starts pulling balls and skeins out asking "well, what's this for?" and I would tell him what that ball/skein is for...I have many projects on deck. The he asks "Well, why don't you finished knitting the yarn in here before you get anymore?"
AAAAHHHHAHAHAHAHHHAHAHAHAHHHHAAAAA! He is just so funny!
I think this last package confirms...