I was feeling guilty not working on "
Harry
". I hate starting things and not finishing...but there is no rush for a turtle neck this time of year. At any rate, I needed to keep it moving...it does knit quickly with this yarn.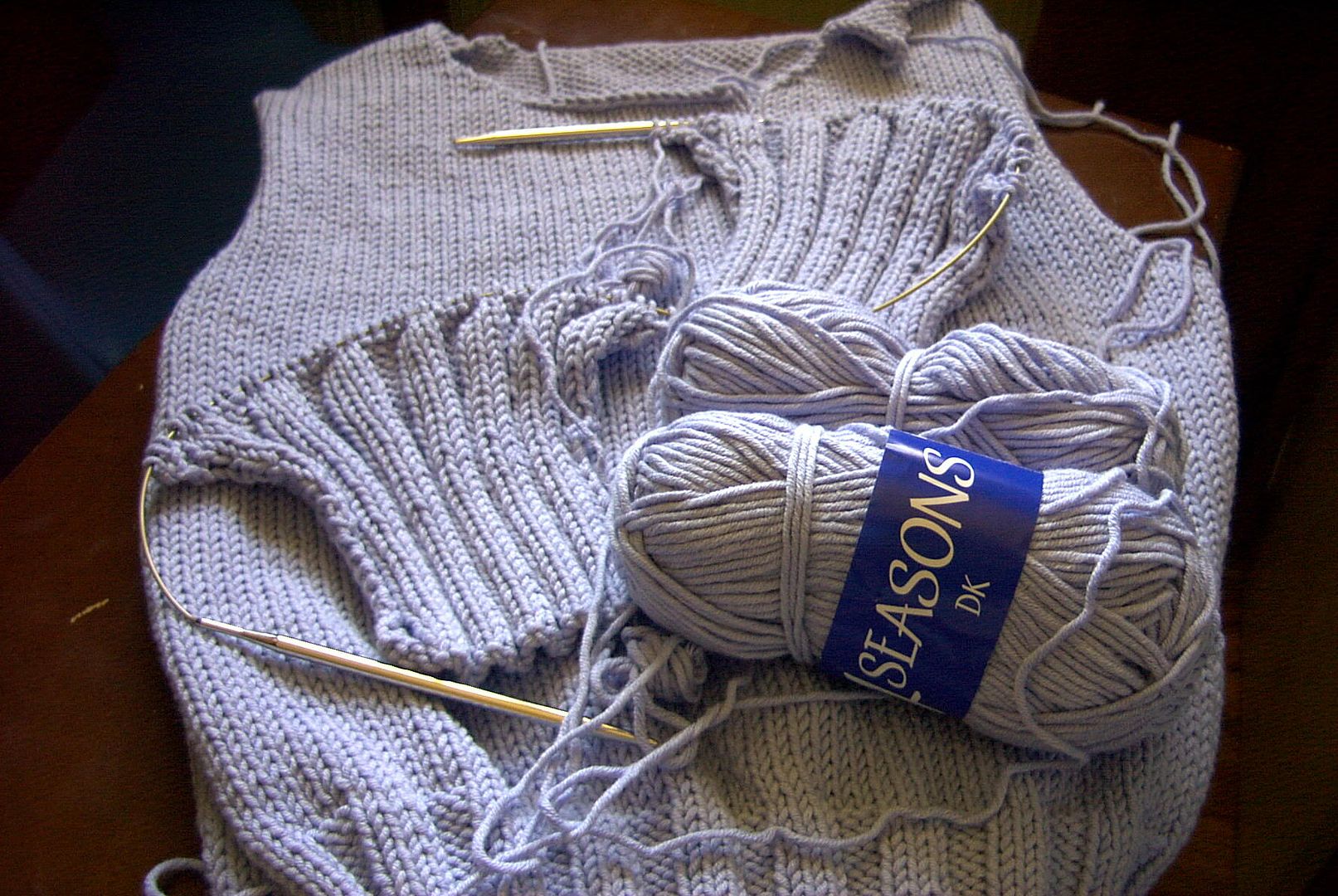 Front and back are done, and I have started knitting the sleeves at the same time so I increase the same. Oh 3x3 ribbing...what a bore.
I tried to adapt short rows in to the shoulders but failed at the attempt. I like to learn a new technique with every project. I just don't really get short rows yet...I can do them with instruction but have trouble just applying them to any project. Any help? The next pair of socks I do I want to do the heel flap and gusset area in short rows as I have seen others knitters do. I am sure once I tackle short rows enough I will eventually get it.
Nonaknits
has a great section on short rows...I must take the time to sit at the computer, yarn in hand and have at it!
Thank you
Kathy
for the lovely thank you note and beautiful magnet...you are so kind...I will test knit for you anytime!