I bet you worried that I was your sock pal...wondering if you may receive some ugly socks....oh no my friend, oh no...check out this baby...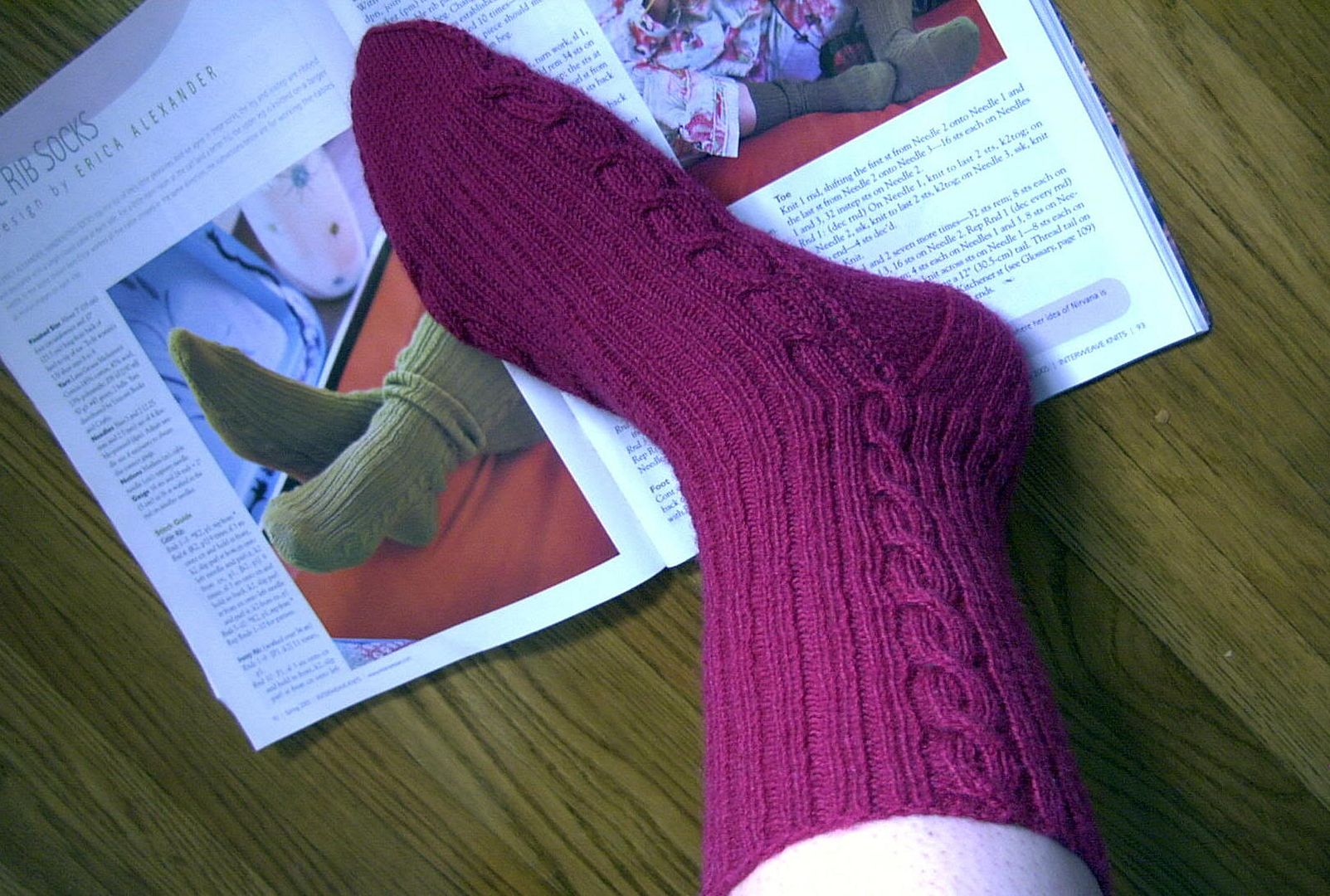 Oh yeah, if I must say so, it is gorgeous! I love this sock. I just couldn't put it down. I brought it outside in the heat yesterday as the kiddies swam in the kiddy pool...wool in the heat...gotta love it! I worked on it all last night, SnB night at my place...and finished the toe while drinking my coffee this morning. Oh it is a good day! I will cast on for the mate soon...but first I must organize some closets...they are driving me crazy...then on to the second sock.
So dear sock pal...have no fear. I
can
knit socks.
Really, I can
. I will search for the perfect yarn...it will be fine...no concerns here...