Ok everyone...my first adult size sweater....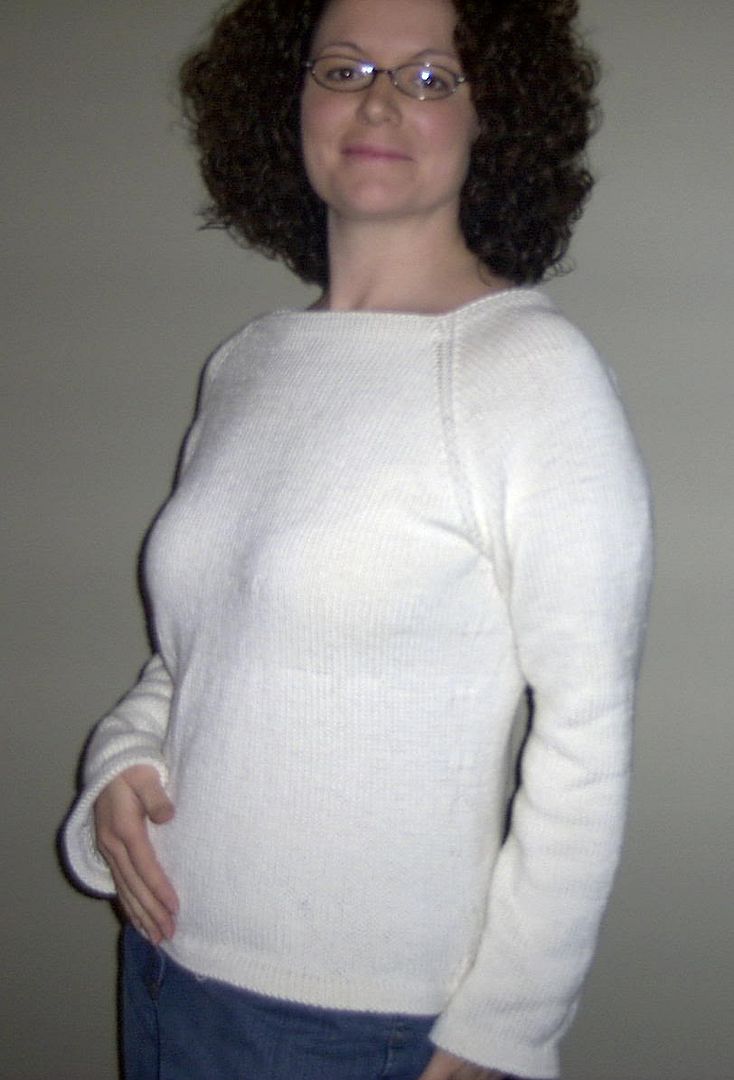 Now this is a learning sweater.
I love the yarn, Gedifra "korfu" in cream, but I would choose a lighter yarn for this sweater next time.
I love working a sweater in the round, it made things move along quickly.
I did frog it when I was half way in the smaller size...this size is too big though. Next time I have to really look at the schematic and adjust it to fit.
I would make it a little shorter in the body and arm length.
The colour is not my favourite, but will look better with a tan now that the sun is finally here!
All in all, I do like it, I will wear it because I MADE IT!