I wish I had some exciting new something or other to blog about. But no.
I am knitting away...
The thick and thin cardigan is done, still waiting for buttons.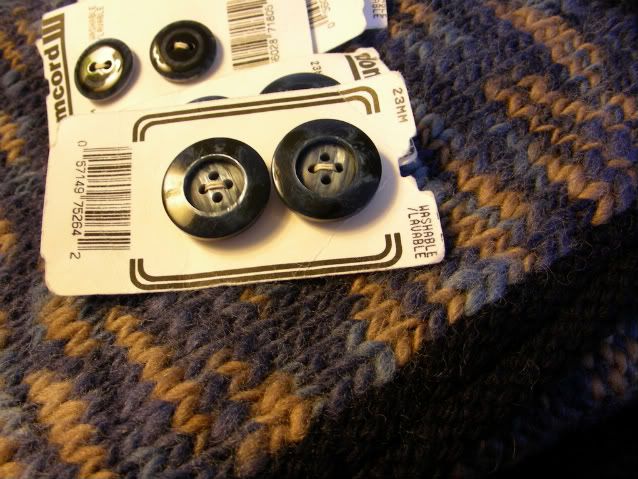 I can't find ones that I really like...and have discovered that I need 23mm...some pretty big buttons. So back to the notions store I will go...maybe this weekend...if not next week.
No rush...it's still winter here.
Snow, snow and more snow.
I finally picked up the needles for my sisters abandoned project.
Let me just say...it is like knittng with toothpicks and dental floss. Seriously.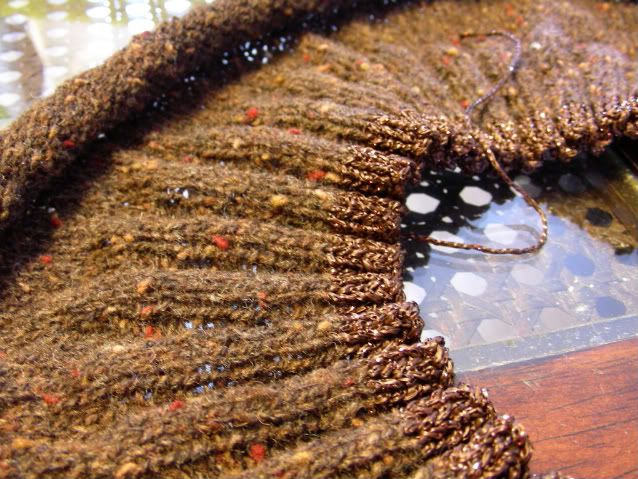 No, it is not a sock...I am knitting Isla, an entire sweater! Ghaaaaddddd! Look for the FO sometime around next christmas! It is from "
A Season's Tale
".
I did invest in a little yarn this month....I'll save that for next week!