Ok
...shifting sands is DONE! Yes, I have completed something...amazing! It has finished blocking and I need to sew in 2 ends. Patience please. That could take a while.
In the mean time, I have managed to finish knitting a sleeve to the baby sweater...one sleeve to go;)
Now...have you noticed the lack of yarn on this blog. I know you have noticed the lack of knitting, and the lack of blogging...but there has been very little yarn bought. My stash is embarassing...seriously...what was I thinking?! I am attempting to knit it...all.
I know, I know, that's impossible...but how much yarn does one need? It is hard matching up yarn to projects...but this attempt is "
ok
" so far...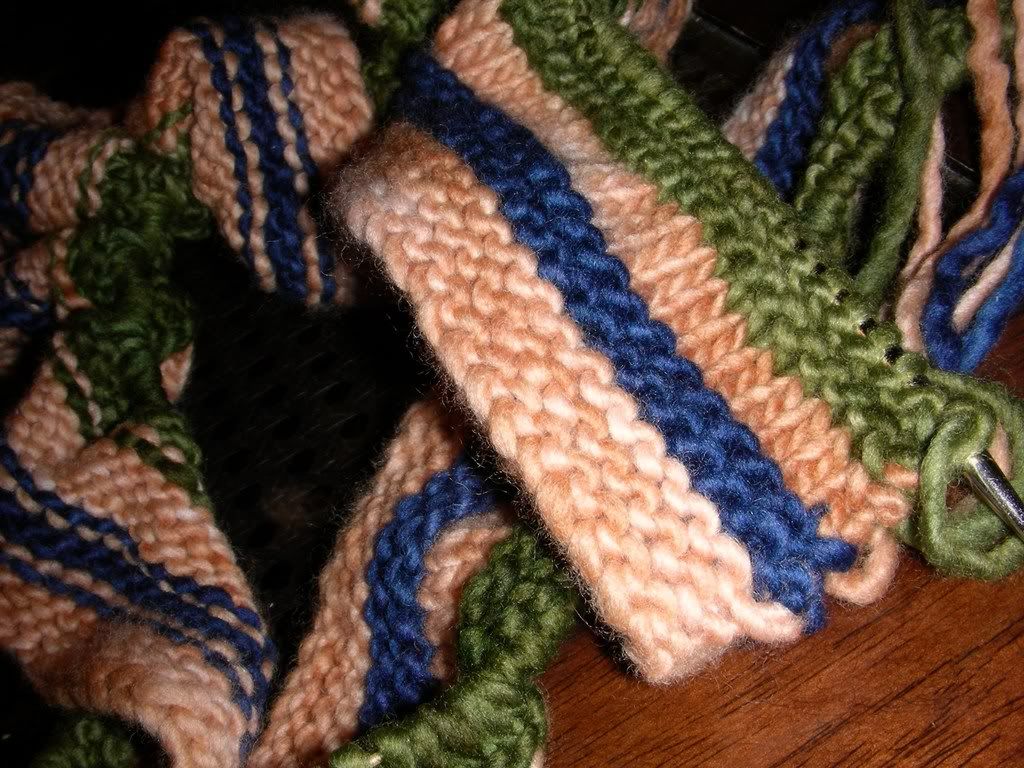 We are talking accessories here...not sweaters and such...hats, scarves...you know the drill...something just for fun!