Ok...here is the
knitpicks Swish
swatch (say that ten times fast!) before (again, bad lighting and I used a flash...sorry)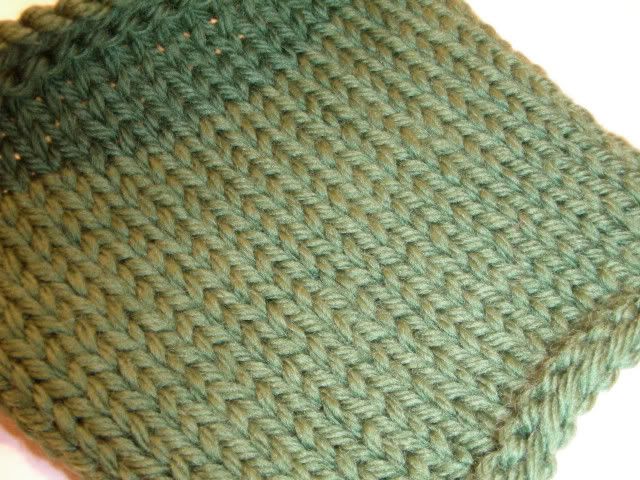 Nice.
US#7 gave me a guage of 21 sts and 28 rows in 4"
After...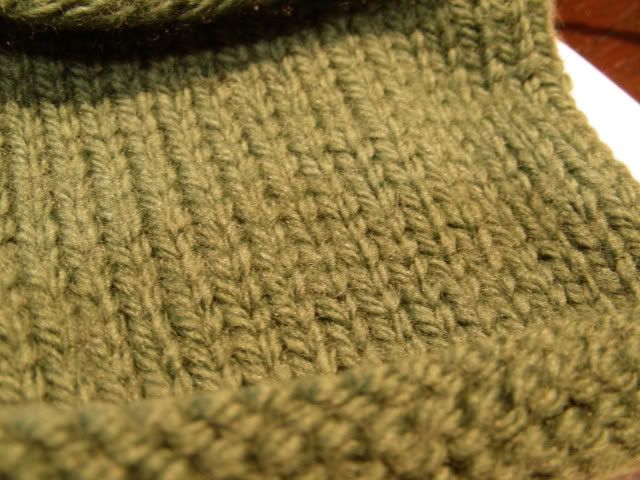 Still nice. The stitches are blurred a bit.
BUT
I now have a guage of 21 sts and
32 rows
in 4"
Findings....
A wonderfully soft yarn. Knits up beautifully and washes well...but beware of the dryer.
I personally don't think I would knit up a sweater and toss it in the dryer no matter what the yarn is. I think blocking a garment flat enables you to reshape the garment and it may possibly save you from bearing your midriff.