So, you thought you would see the finished Cherry...well, not yet.
I know, I know...when will I learn to listen...
Your Inner Knitter always knows best.

That ribbing is way to tight for these
pipes
.
A couple problems...I was using susan bates #3 (love the tips...but I need a needle a little larger, addi's #3...RENEE...I need my 3's, I know you are never going to finish that sock!)
I also love the tubular cast on...well, It doesn't have the same stretch as a standard cast on.
Sooooooo....this is what I did.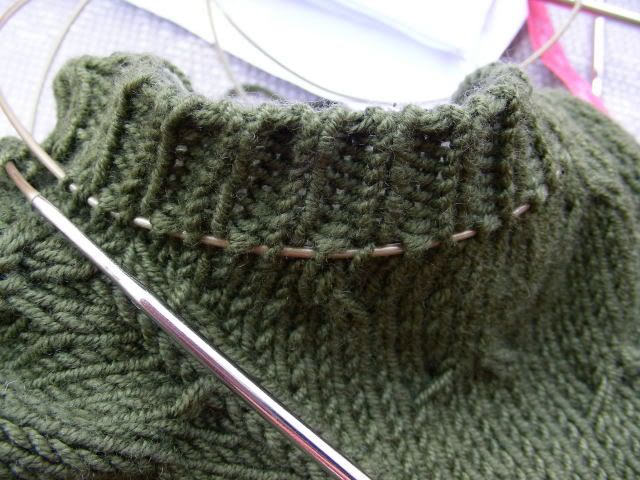 Using a smaller needle (#2) I picked up the right leg of each stitch under the ribbing, all the way around the arm hole. Since I have already seamed it up to try it on, I will now knit the armband in the round.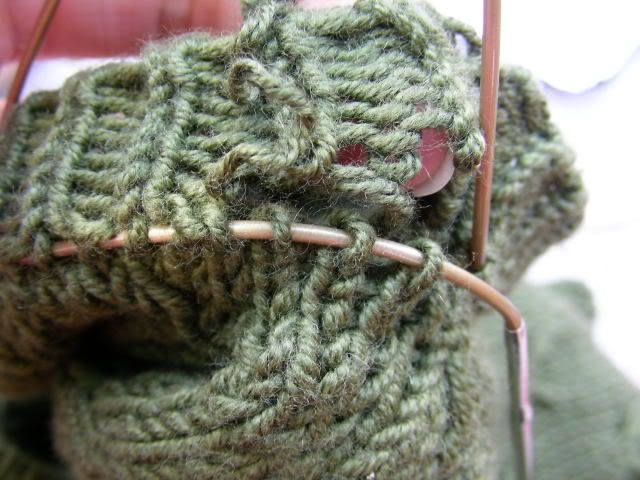 Then, I clipped a purl stitch at the start of the ribbing, and removed the ribbing from the arm.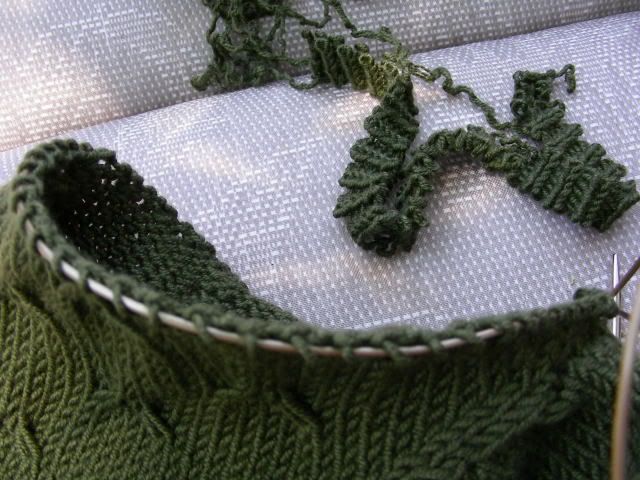 Voila! The arm is safely on the smaller needle.
*Do not knit with this needle, ok, I did forget to switch to the larger needle and knit the ribbing...don't tell anyone.
Switch to the larger needle (I used #4) and knit the ribbing....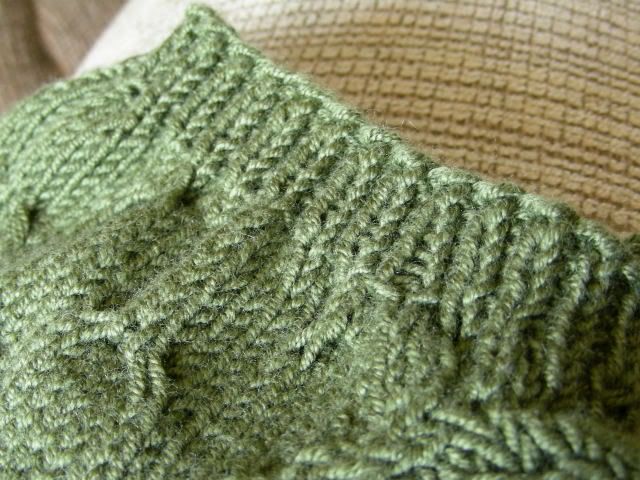 I also cast off with a larger needle so that the cast off doesn't cut off my circulation...
And there you go!
It fits perfectly now.
I did the front bands in the larger needle...no, no, no. I must rip it, it is too loose.
FYI...I don't have enough yarn for the neckband...that's right, I need a 9th ball of yarn! This yarn is cursed!