I've finished the back and one front to my "green" Cherry.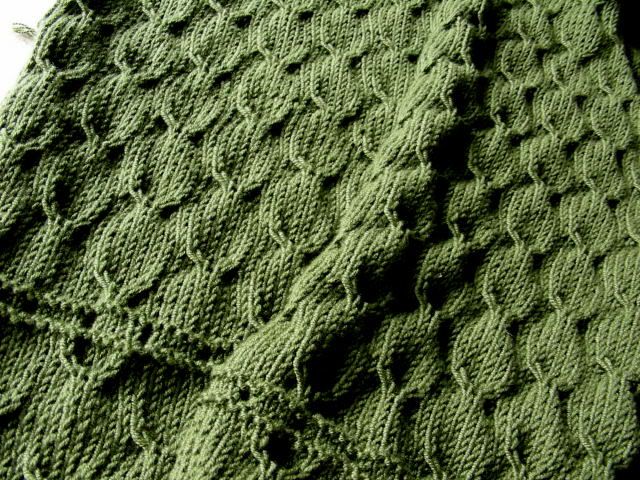 It does move quite quickly, and the pattern is really easy. I will run out of yarn though...I was short a ball for the basalt tank anyway...I better go today to get the other ball, or two it will take to complete it.
Something is up with my shoulder decreases. I remember thinking that when I was knitting the back...I need to check what I did and what the instructions say.
Always listen to your inner knitter!
The reply to the problems in the Knitting Nature book..none. Still waiting. I will let you know if and when I hear from them.