I have finished the first mitt to the second set of komi mittens...and I love it!
I squared off the tip of the thumb and the top of the mitten, like I said I would do if I made another pair. I found the pattern actually makes them too pointy for me.
Look at these stitches...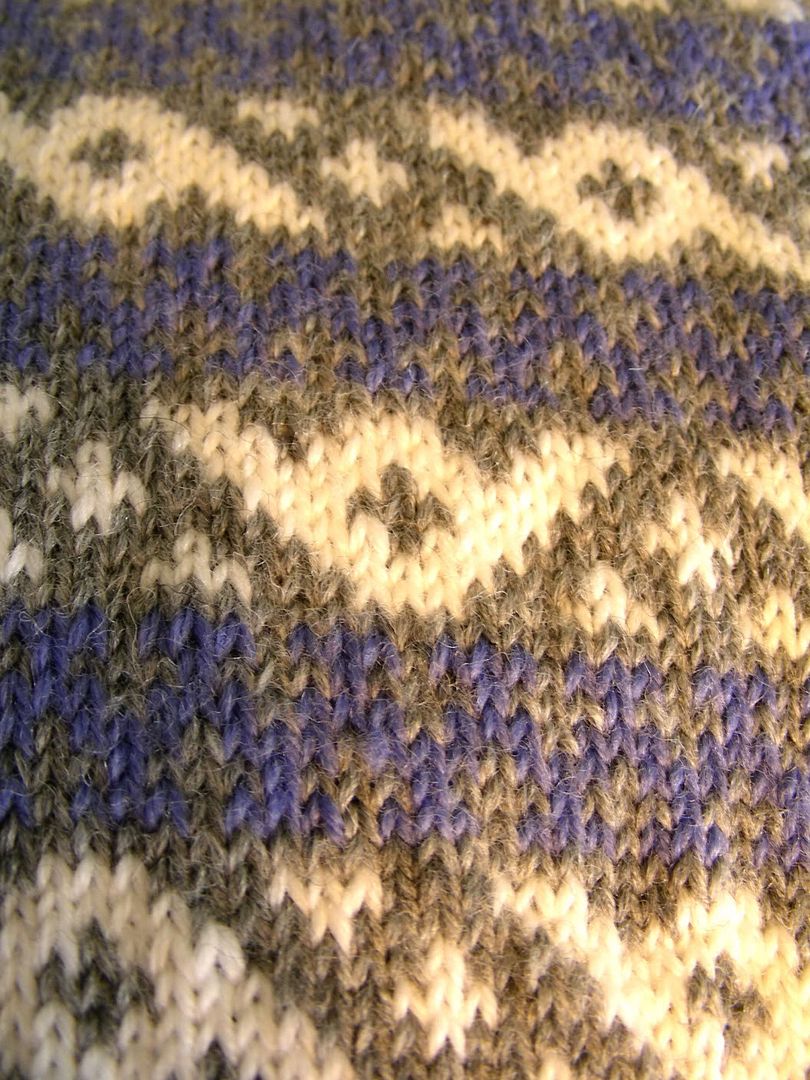 They are near perfect...and they haven't even been blocked yet! The more I practice, the better I get. I have finished the cuff of the second mitt and have started the colour work. A complete pair is in the near future!
Thank goodness I saw a couple snow flakes fall today...I was about to drop this project and start something for spring with the balmy temperatures yesterday;)