Just back from a little family vacation. I just wanted to show you that if you put your mind to it...which I do often...
you can do it
!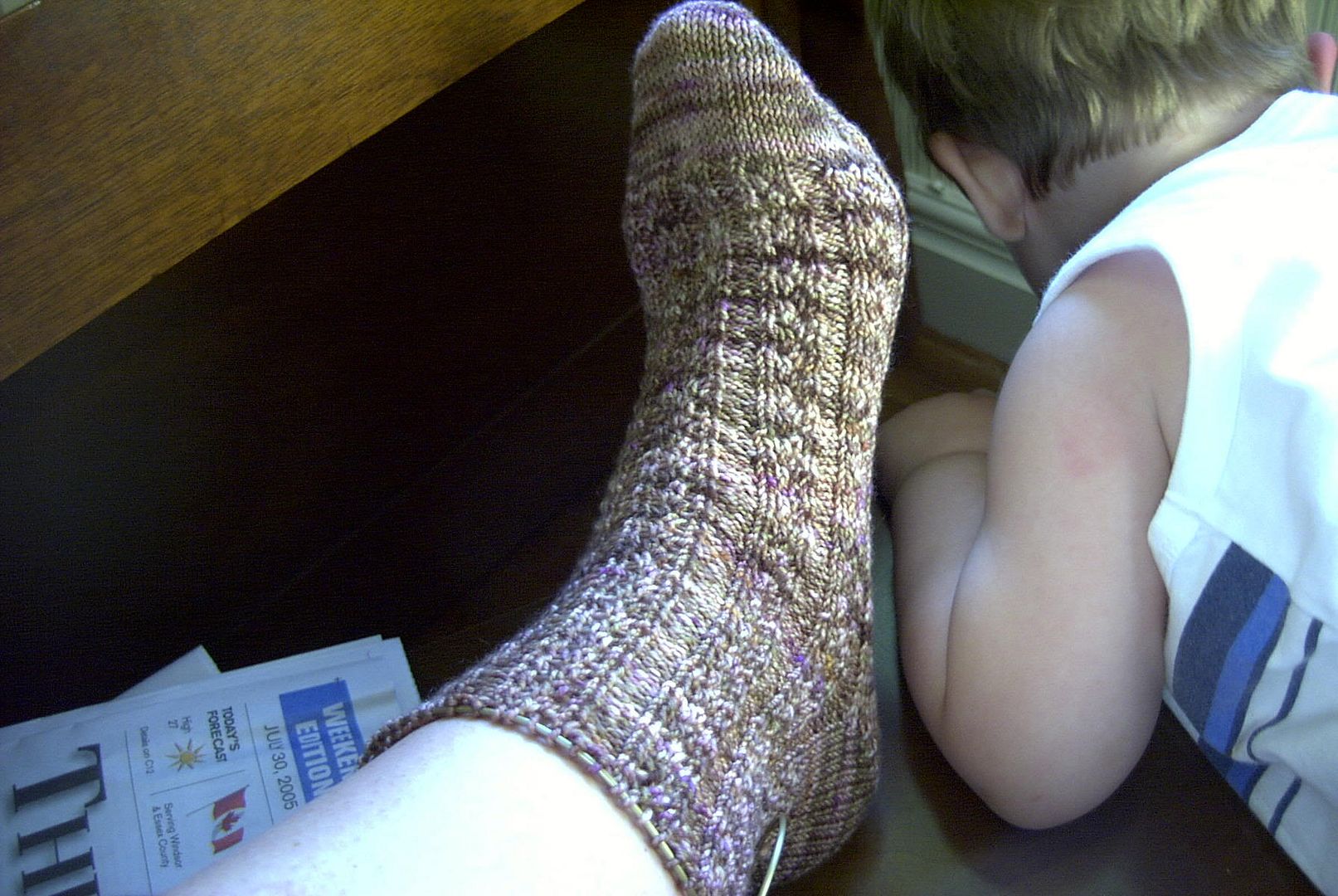 A little "go with the flow" socks
toe up
, in koigu. I will post my thoughts on using this yarn, the guage, adjustments...everything soon...
It's nice to know that I am not the only one yarn squeezing...by the way...I am still doing it, even though I am knitting toe up! I need to know how much to leave for the top ribbing pattern!