Ok, it's not dry yet...but it looks pretty good. Sizing looks good. My only complaint is the slight wrinkle look on the fabric...you know squished up in the washer look...layed on a wrinkly pillow and have lines on my face look. Yet, they seem to be fading as it dries...hardly noticable. I just have to wait now to try it on. Just hold your horses.
So, with one off the needles....one goes on. Presenting the starts of "Orangina" in a lovely lavendar colour...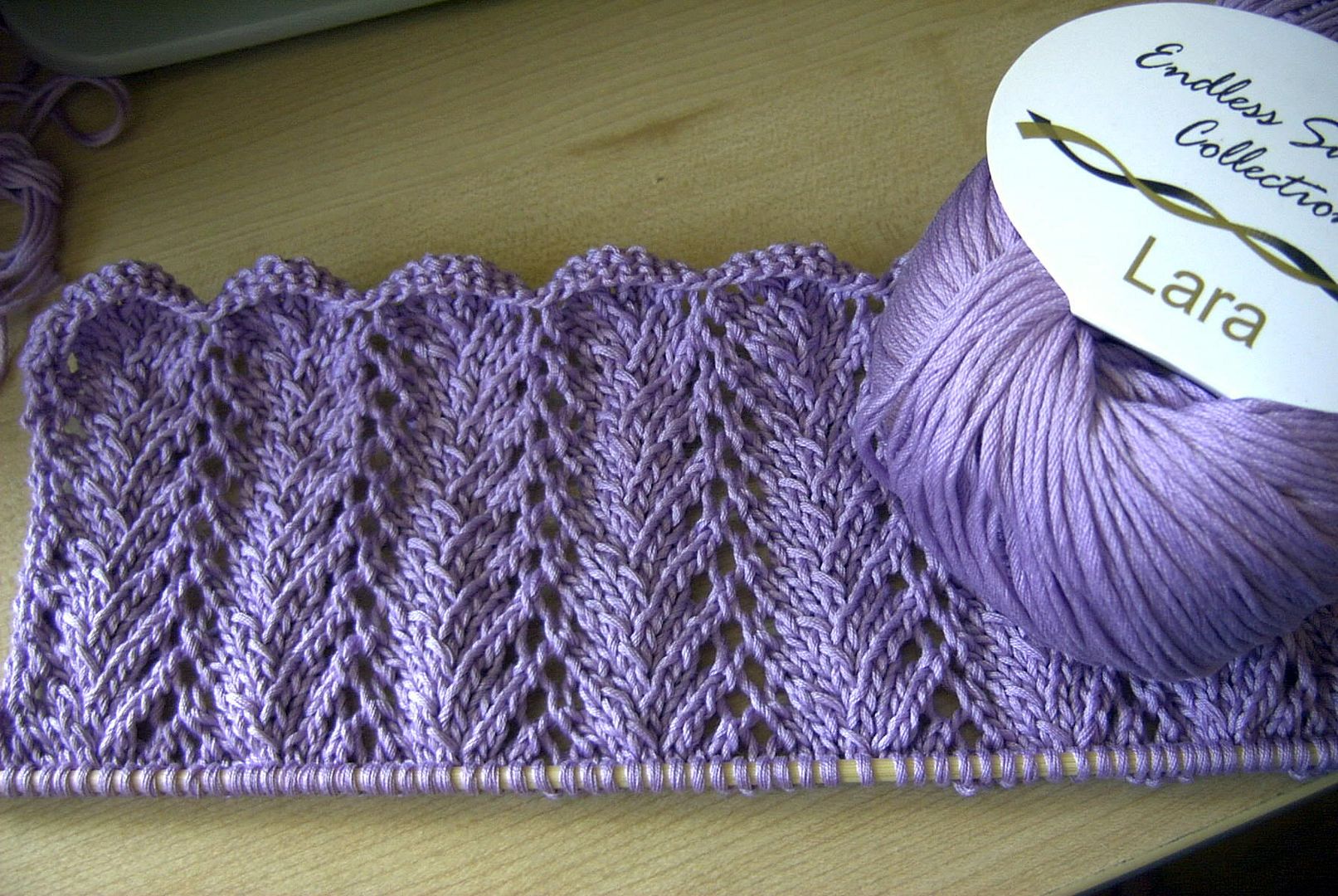 Don't ask me how to check gauge on this sucker...you have to count 24sts in 4" of the pattern...hmmm...I guess I should have only cast on 24 and measured the swatch...whatever. After what seemed like knitting a
scarf
in the pattern...I was pretty sure I needed to go up a needle size, as I always do. I was forced to work on these straight bamboo #4's. I feel like I am tight rope walking...don't sit to close because you will get your eye poked out! I just hate working on straight needles now. Alteast it is light weight yarn. Not sure if I like the cotton yet...it's ok. Very splitty. The lace is much more manageable on the bamboos than the addis. I just wish I had more slide on the needles. I put wax paper on my grocery list...that may help.
And for you dad..., back to cleaning the windows...only the insides and the screens today...we will tackle the outsides tomorrow!