First of all...
THANK YOU
all for your wonderful comments on the "grumpy t"! I must say it is a great pattern...go knit one for yourselves...they are all about instant gratification!
Grumperina
out did herself! I love knitters who offer patterns!
What to do while at the inlaws...well, knit of course! We also made a trip to "
Storeybook Gardens
" a great place for the boys to run wild in the heat...they had a great water play area too...I'm sure symptoms of some disease we caught will show up in 3-5 days!
I was able to visit the
local knitting shop
which I have mixed feelings about. I was looking into the addi turbo bamboos...but was disappointed in them. They seem to have a strange join on them that I know my yarn will catch on...no thanks. So I settle for some clovers that I need for the ribbing on Orangina. Couldn't leave with just that...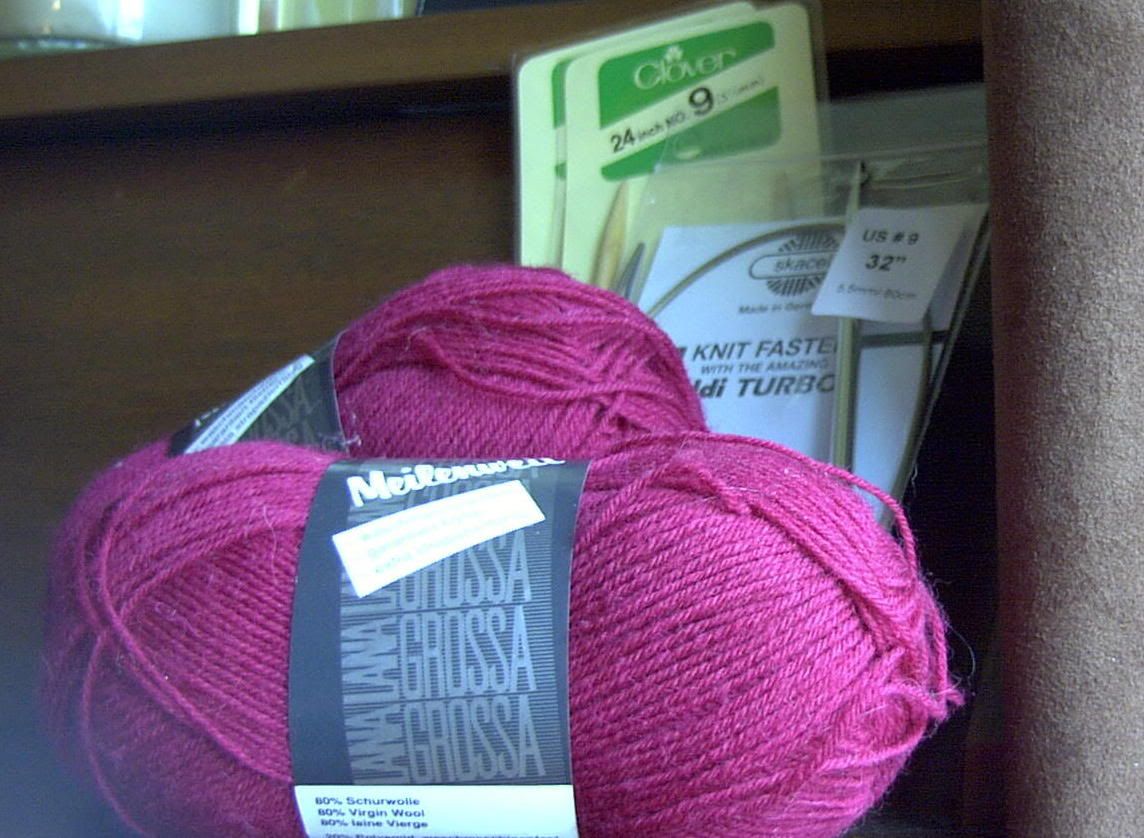 A little sock yarn...and stocking up on some needles!
I worked on "Orangina" and completed the back. It knits quickly and really looks like something! I shortened the patterned area by an inch and will probably need much more ribbing to get down past the rollage...I think it will look much better...a little more shape.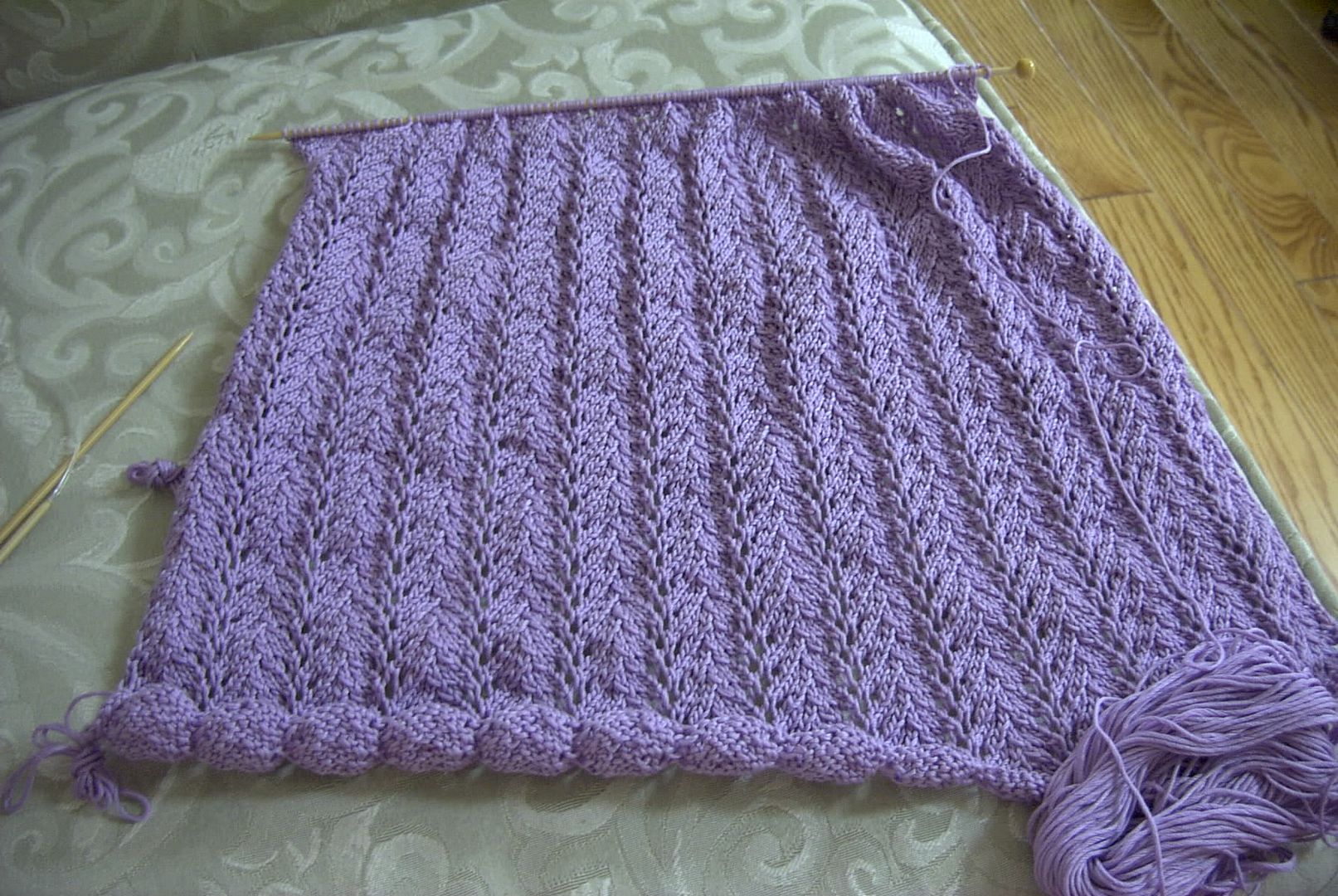 Now, months ago I fell in love with the interweave knits magazine. I subscribed and then a couple days later ordered some back issues. I got the back issues about a week later...and still am waiting for my summer issue! So I emailed to find out what's up...well I have to wait 6-8 weeks. WWWWHHHHAAATTTEEEEVVVVERRRR! So I can expect it in July...about a week before the fall one will arrive. Just intime for summer knits. Great. Then I get an email from interweave press saying they had a breach in their security system and some hackers may have gotten ahold of my credit card info and whatever. Great. Thankfully, nothing has happened...besides me cancelling my card...so no more on line shopping for a while!