Born with the flattest of flat feet...and wearing a size 9 by grade nine...shoe shopping has always been a challenge. Now a size 10 (really 10 1/2 but who makes them? I should be buying 11's....) I will always remember dad taking me to buy shoes for the beginning of highschool. Fashion is not a concern of parents...comfort and support is all that mattered. Well, to the "Rockport" store to buy my shoes we went. I came home with some burgundy lace ups, including some extra arch support. They were the ugliest shoes known to man...
perfect
for my first day in highschool. I think I wore those shoes once...really, maybe twice. Dad spent a lot of money on those shoes...so I know he will also remember he refused to buy me another pair of shoes after that. I was on my own!
Well dad...guess where I ended up finding shoes this weekend? No longer am I the fashionable uncomfortable shoe wearer...try running after two boys in thick heeled slides...
Finds from the "Rockport" store...mind you no arch support...but so comfortable!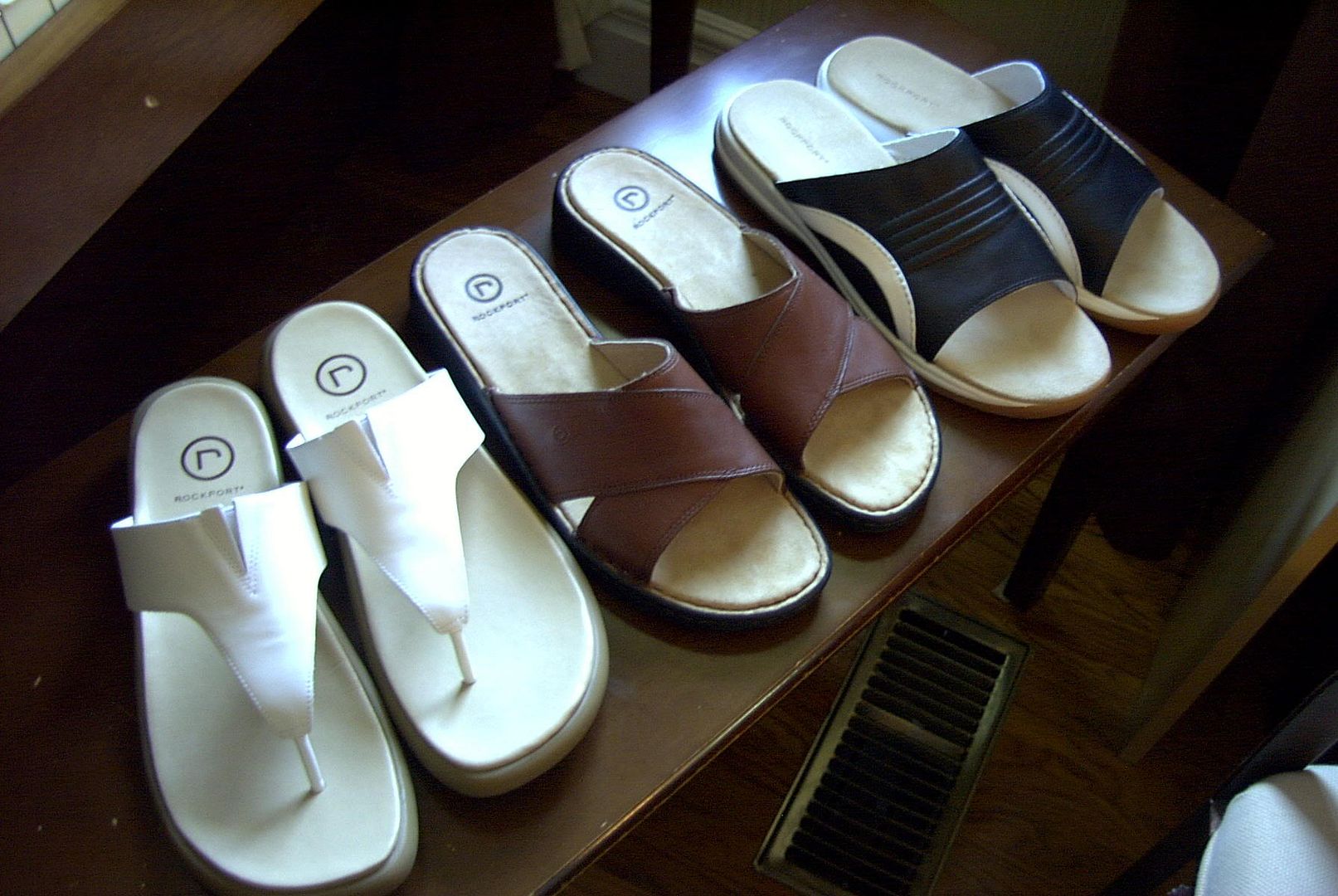 It seems "Rockport" has changed some of their styles...not so bad are they! All 10's but larger sized so I can get away with them!
On the knitting front...grumps t is almost complete. I am at the waist, almost at the point of increasing. This baby fits perfectly! Like it was made for me! HA!