Hi my name is Carolyn and I am addicted to knitting socks. I have neglected all of my other projects (who sit innocently on needles, awaiting the next stitch) to make socks.
I have a problem.
As soon as I finished weaving in the ends of the cabled rib socks...I cast on for some crazy striped socks.
The yarn is
Knitpicks
(yes I seem to have an obsession with them lately). It is from the sock garden collection...hydrangea is the name. The merino wool is so soft and reminds me of some Koigu...not the same...but similar. Actually looks like the same colourway of some KPP that I have in my stash.
I decided mom needed these socks...so while we were there to visit, I knit the first sock.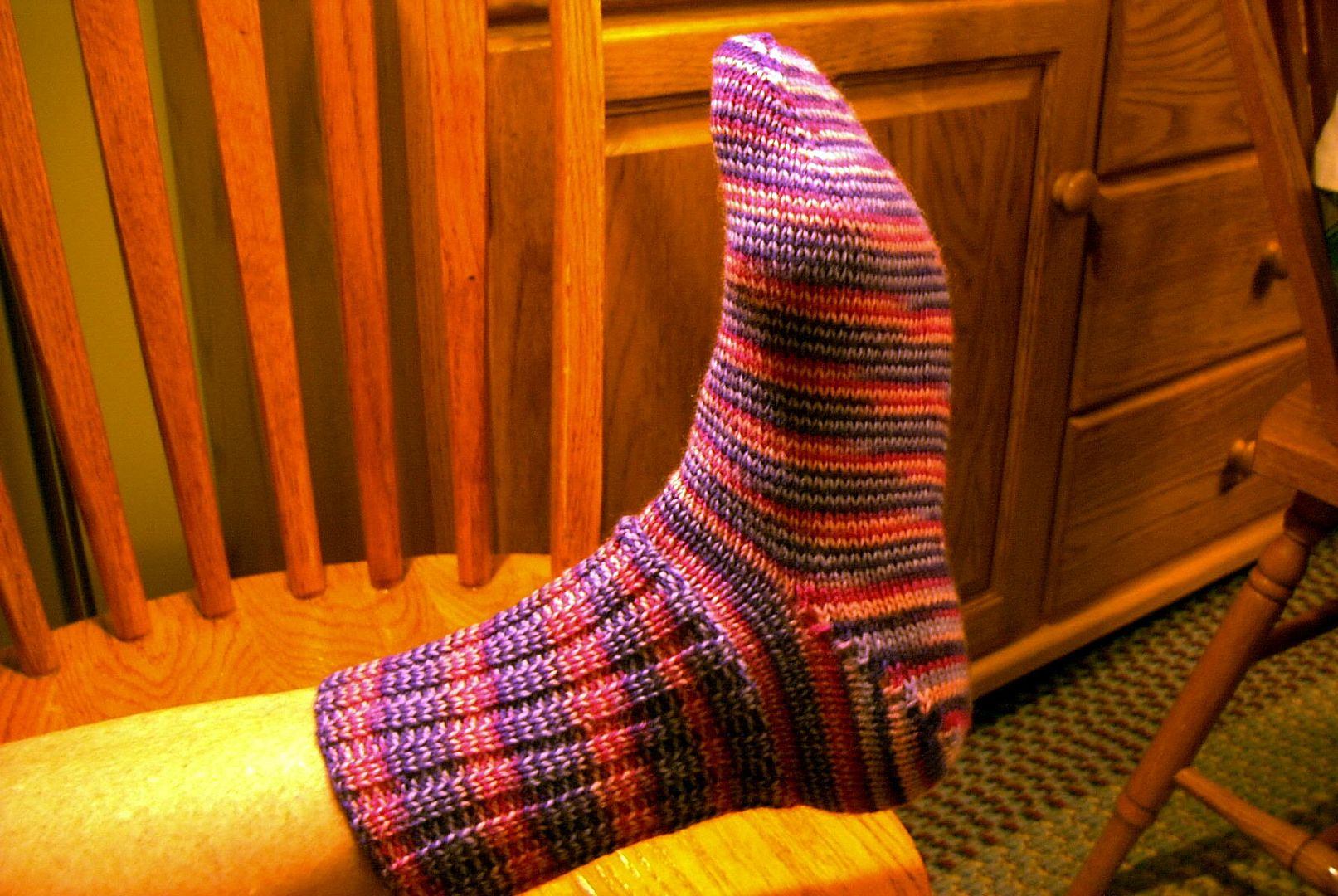 Here is mom...in the sock.
A little short in the toe I think...so mom...I ripped out the toe when I got home. After three attempts to do the toe in short rows, over the top and grafting together under the toes...I finally got it. Turns out I did the backwards yo incorrectly for the heel...but that is our little secret. Sock one is complete and sock two has rounded the heel and is heading for the toe.
I have no real ideas for my sockapal2za socks yet.
I dug through the stash and found some "esprit" Sock it to me collection yarn and tried to get gauge for the "Pretty Comfty Socks". But I need larger needles...I knit too tight. The white yarn isn't doing it for me either. She (the sock pal) lives in a warm climate, so I am wanting to do something in a cotton blend. I prefer the simplicity of solid coloured yarn that will showcase a beautiful pattern. Don't know yet...I better get on it soon...