So one day I have nothing to knit...besides the never ending baby blanket...and the next I'm up to my neck in projects! I started "Harry". The back is moving along quite quickly...I really am liking this yarn.
It's such a nice blue, and the yarn is so soft, not buttery, but marshmellowy soft!
Now my elann order comes...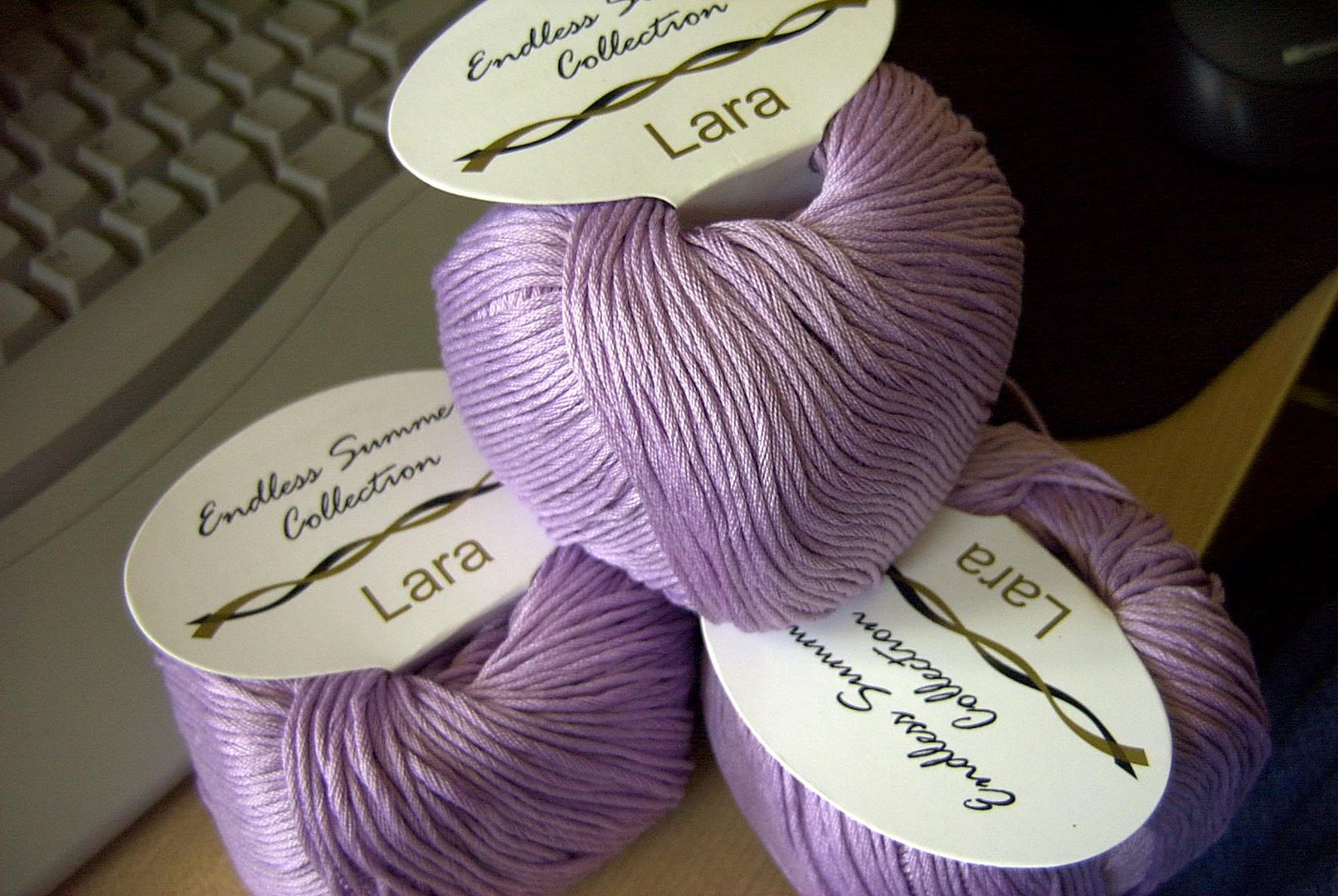 A lovely lavender for "Orangina", which may sit for a while...or I may get the itch before I clear off some other needles!
The "Ribby Cardi" colour selection...the wisteria looks more like grape, but I still like it. I think they will work. I am noticing on the pattern that the contrast colour I need 4
+ 1 ball
...I didn't see the plus one...maybe it is not listed on elann's site...or I am just blind. So I only have 4 balls. Guess I'll have to place another order with elann!