Yeah pretty much! I have brought the hourglass sweater back up to the armpits and started a sleeve.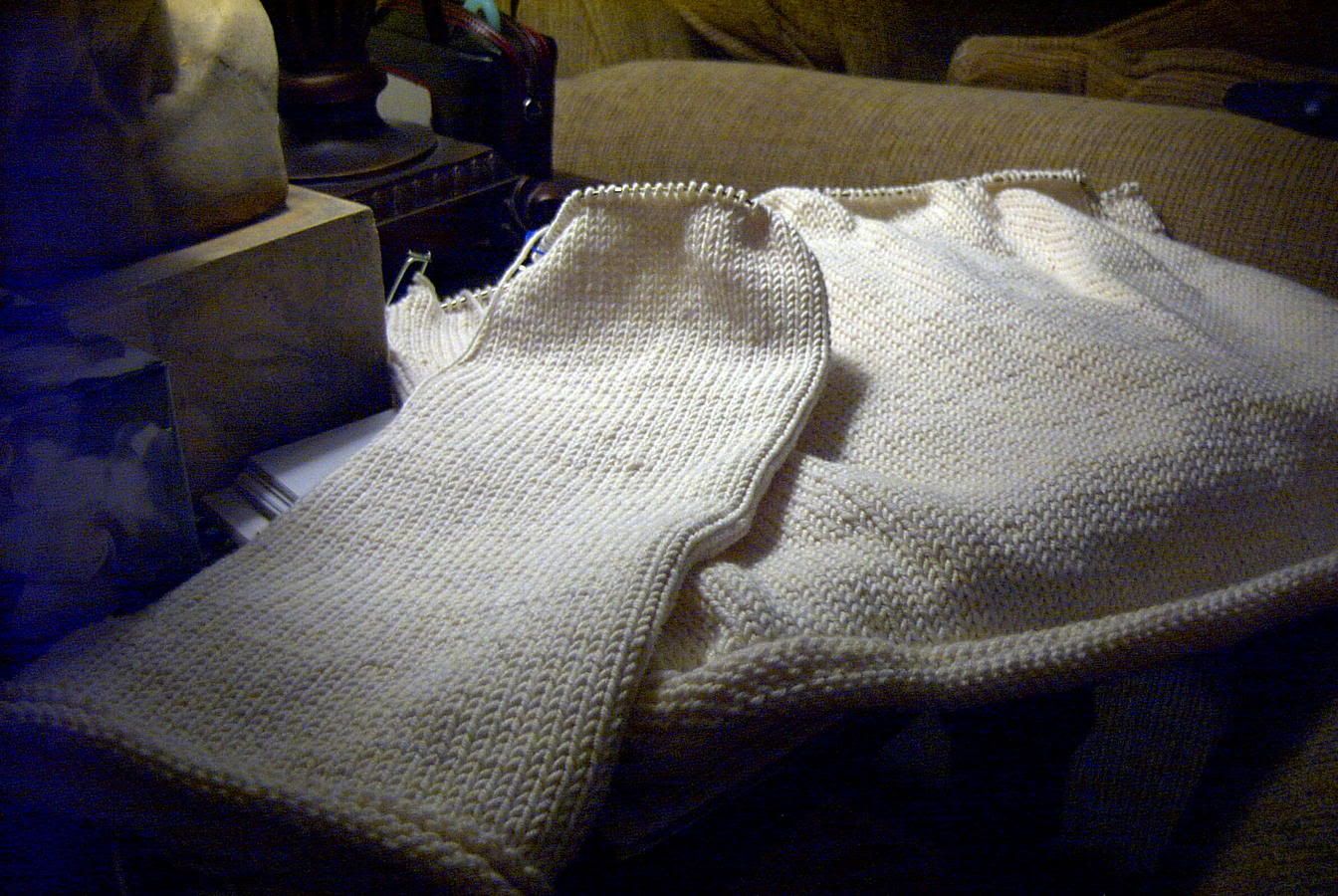 Finish knitting and sewing "Max II" in the blue handpaintedyarn, just need to block and put in zipper.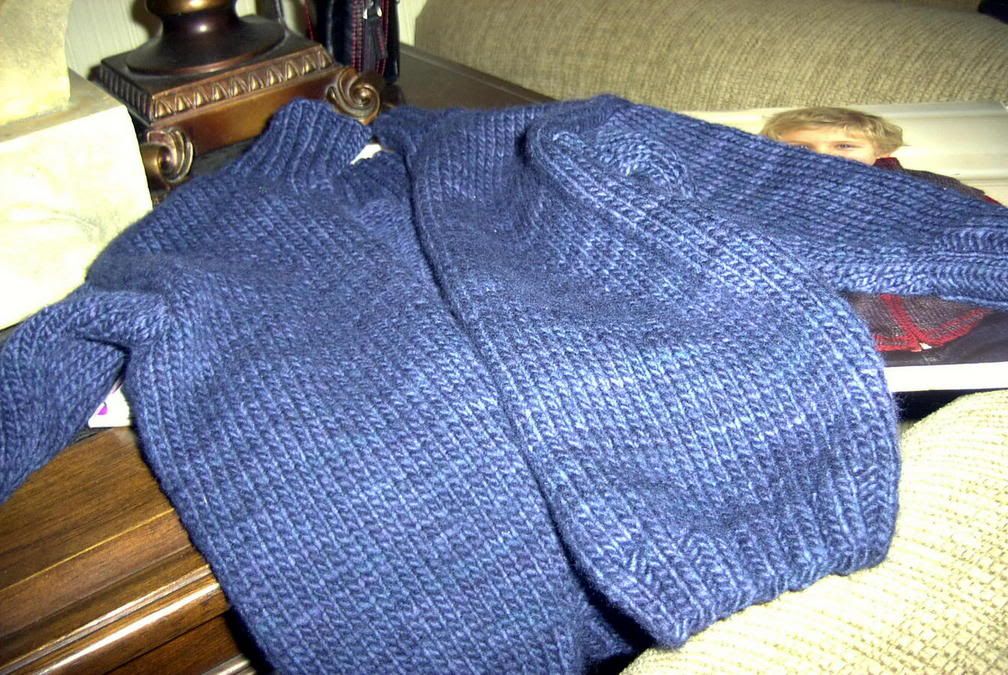 I started the Lucky Clover Cardi in the Rowan 4 ply. This is going to be an ongoing project because of the weight of the yarn and the detail.
I also started "Ray" from the new Jaeger Magazine for my MIL in DB cathay in teal. Really loving this yarn....its wonderful to knit.