I can't believe this came today...I think I just ordered yesterday...my hourglass sweater yarn!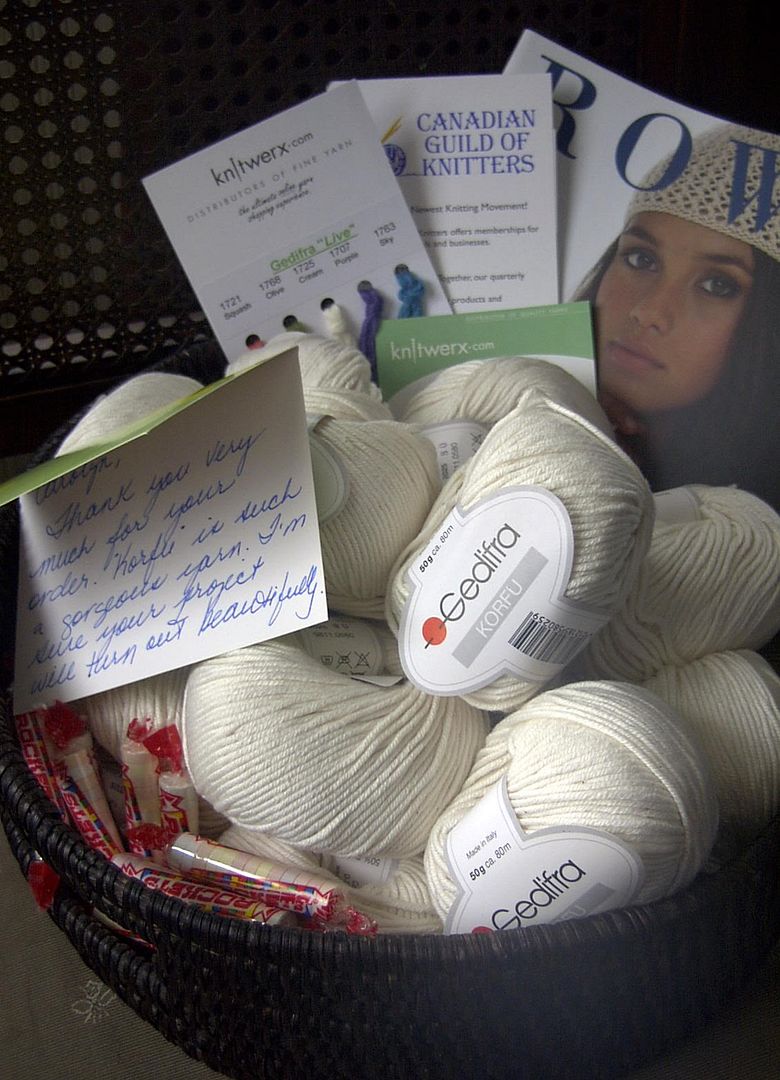 All wrapped in pretty green tissue...with canadian knitter information, a newsletter for classes in TO, a sample card of wool from the same manufacturer (I ordered cotton), a personal thankyou card commenting on the choice of yarn, and candy rockets! Knitwerx.com will get more of my business!
AND she had the errata for the rowan book, printed and paperclipped to the inside of the book! That is just amazing service!