Ok, I know my other "favourite" yarns will be jealous...but I have discovered Rowan Calmer and DB Cathay.
Loving Calmer...love the stretch and the cotton. I made Aura in a soft pink for someone special. Really liking this pattern, great for "bad-hair-days" or "these-kids-are-driving-me-crazy-can't-take-a-shower-days".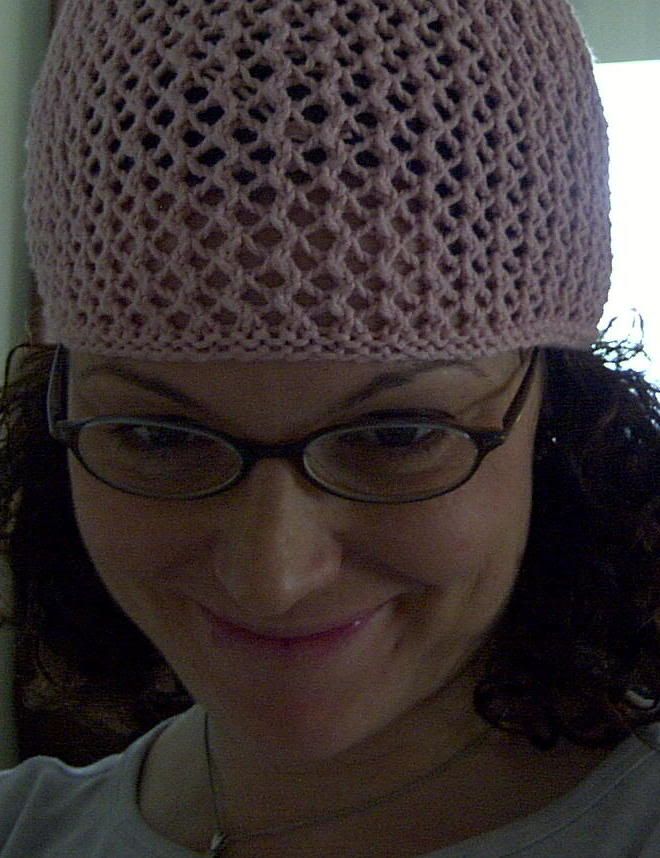 and I started to swatch the cathay for "Ray". I really love this yarn...same idea as calmer but more of a sheen to it. I will definitely be ordering some of this for me....secretly of course because my husband said no more ordering yarn...yeah, ok.